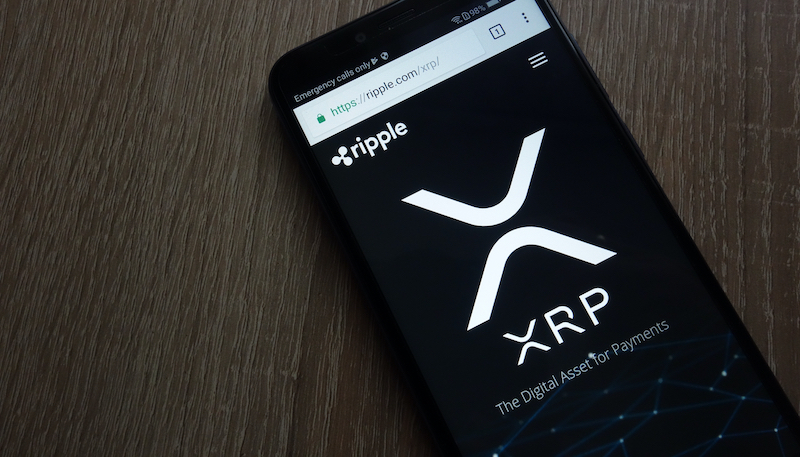 XRP, is currently the third most valuable cryptocurrency by market cap, after Bitcoin, with a valuation of over $90 billion in January 2018. Sounds interesting and you wanna get some of those coins? Here are several options on how to buy Ripple (XRP) in the UK:
Table of Contents
A quick guide on buying XRP in the UK
Register your account with an exchange like Binance.
Verify your account (some exchanges may ask you for an ID verification, especially if you are going to use GBP or any other fiat currency.)
In the Deposit section, select your preferred payment method and confirm.
In the Markets section, select your pair (e.g. GBP/XRP).
Enter how much you want to buy, or how much you want to spend.
Double-check the details and confirm your purchase.
How to buy Ripple with GBP
Buying XRP is getting easier every day. Nowadays almost every exchange provides crypto-to-crypto and fiat-to-crypto transactions.
What does it mean?
Let's say, you have some BTC coins that you want to exchange into XRP. This is your crypto-to-crypto transaction.
But if you want to use your GBP or Euro to buy Ripple, then it is a fiat-to-crypto operation.
What are the possible payment methods to buy Ripple coin?
Bitcoin/Ethereum
Credit/Debit card
Bank transfer (UK Faster Payments, SEPA Transfers)
Let's review those exchanges where you can easily use your native currency to invest in Ripple.
Binance
Did you know that Binance now allows the use of GBP to buy certain crypto coins including XRP? That''s great news as Binance is one of the most popular exchanging platforms with the smallest trading fees.
How to trade? Here is our step-by-step guide.
Create your account.
Verify your identity using a government-issued ID for fiat operations.
Add your credit card as a Payment Method.
Select the amount of GBP you want to spend
Select XRP coin and a buying option.
Buy Ripple cryptocurrency.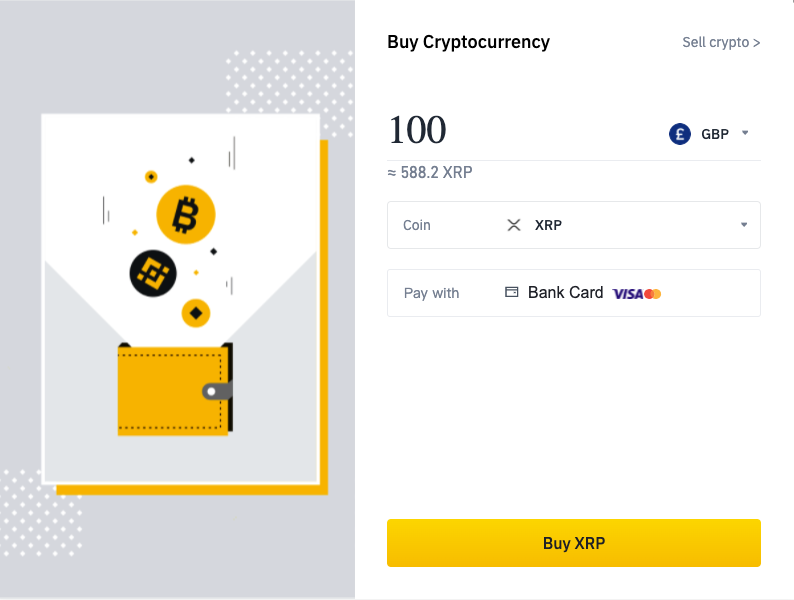 Fees
The London-based payment processor charges 2.5% per transaction, with the purchased assets on average taking five to 20 minutes to reach a Binance wallet.
Check this page to get detailed info about all the fees.
Limits
Binance has a very simple limit structure, there are only withdrawal limits. Level 1 verified accounts can withdraw up to 2 BTC every 24 hours. Level 2 verified accounts can withdraw 100 BTC every 24 hours. Verification requires filling out a basic Know Your Customer (KYC) form and providing proof of identity among other documents.
Buying Ripple (XRP) on CEX.io is easy. CEX.io even accepts Faster Payments, i.e. free and instant GBP deposits (up to £250k).
Supported payment methods:
Credit/debit card
Wire transfers (including SEPA)
Domestic bank transfer (ACH)
Skrill (for EUR and GBP)
Supported fiat deposit currencies:
Where to start?
Create your account
Select your payment method – Credit/Debit card
Click BUY/SELL in the top menu
Select XRP and GBP from the drop-down boxes
Choose your amount and hit BUY
Fill out your card details
Or select your payment method – Bank Transfer
Click the green DEPOSIT button in the top right corner
Choose GBP as the currency, and enter a quantity
Follow the instructions to link your bank account
When you have funded your CEX.io account with British Pounds, you can use either the BUY/SELL page, or the TRADE pages
Using Trade gives you more flexibility in your orders, and allows you to access other markets
Fees
One of the biggest complaints users have about CEX.io is the number of fees and hidden charges the company has. For example, CEX.io can take up to a 7% fee from the amount of fiat currency you pay for a service.
For example, if you buy $1000 worth of XRP you'll get only $920 worth. This means that the high exchange rate you see on CEX.io already includes the service fee within it, but no other fees will apply. However, the fee stated above is only relevant to the brokerage service.
Different fees apply to the trading platform. In order to trade you'll need to fund your CEX.io account with either a bank wire, SEPA transfer (both have no commission on CEX.io's part), or a credit card (2.99% fee). Withdrawal fees can reach up to 3% plus service charges up to $25, depending on your currency and payment method (credit cards are always the most expensive option).
Limits
There are five different account verification tiers on CEX.io:
Intro
Identity
Address
Enhanced
Corporate
Intro accounts can make deposits totaling $100 for the account lifetime, withdrawals – up to $100 daily.
Identity verified accounts can buy up to $1000 worth of Bitcoins per day. These users can only use a credit card to fund their purchases.
Address verified accounts can buy up to $10,000 worth of Bitcoins per day and withdraw $50,000 per day.
Enhanced and Corporate verified accounts have no limitations on the number of Bitcoins that they can buy. In order to become verified, you'll need to supply a government-issued id and personal information about yourself. For a complete list of accounts and limits visit this page.

Read also: How to sell XRP for GBP
Coinmama
You can buy XRP with a credit card, debit card, or bank transfer (SEPA or SWIFT) at Coinmama to expand your cryptocurrency investment portfolio.
How to start buying Ripple?
Get verified (the flow depends on the selected verification level.)
Choose GBP/XRP trading pair.
Choose an amount you want to spend.
Select your payment method, then click the Buy button.

Fee
The prices you see on Coinmama's website already include the company's brokerage service fee of 5.9%. The base price is calculated from TradeBlock's XBX index.
On top of the stated price, you will need to add a 5% credit card processing fee. This means that Coinmama's price will be 10.9% above the market rate.
Limits
The minimum amount of XRP you can buy is 60 USD or the equivalent in EUR/GBP/AUD/CAD. The buying limits depend on your account level.
The daily buying limit is set to 5000 USD and the monthly limit to 15,000 USD for Level 1. It requires 1 valid government-issued ID, a selfie of yourself holding that ID, and a note with "Coinmama" and today's date written on it.
You need to submit a secondary ID. Apart from two of the above IDs, you will also need to upload a utility bill.
Requires filling a short form.
LiteBit (EUR)
You can buy XRP directly with Euros on LiteBit, using a SEPA transaction from your bank. Although a SEPA transfer can take up to a few days, the price you pay per XRP is locked-in at the time of order.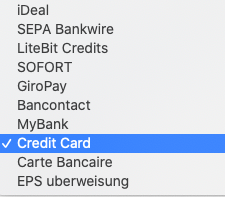 How to buy crypto coins on LiteBit?
Enter the quantity
Enter your Ripple wallet address under Receive Address. If you don't have a Ripple wallet, you need to create one
Choose SEPA Bankwire as the payment method
Agree to the terms and conditions and click Next
Follow the instructions to complete the SEPA transfer
Your Ripple will be sent to your address within a few days.

Fees
Fees here solely vary on the type of coin you're trading with. Apart from the asking price, a user is liable to pay both, the transaction cost as well as the blockchain charges. If your order is below 500 Euros, the fees can be slightly higher.
The mining fees of LiteBit.eu is applicable to every transaction a user makes, this type of fee is paid directly to the servers once the transaction has been verified. If the fees are unpaid, the transaction will be failed as well.
The service fee rests at 0.42 Euros per buying process.
Limits
You can buy up to € 2.100 worth of cryptocurrency with an unverified account per month, which is € 75 per day. If you want to spend more money on cryptos you can easily increase your limit to € 360 daily by verifying your bank account and phone number. This is an automated process and runs quite smoothly.
In order to increase the limit to € 600 on a daily base, you need to verify your residence. You can do this by entering your address and sending a recent document showing that you live at the address you have entered. The last tier entitles you to a daily spending limit of € 35.000 and for this, you need to be fully checked as a person. This means that your identity has to be checked.
How to store your coins safely
If you are familiar with the cryptocurrency a bit, you have probably heard dozen of times that it is not safe to store your money on the exchange and that you should always move your crypto coins to your XRP wallet.
What are the best and safest options for your coins?
Ledger Wallet (hardware)
It is the most popular hardware wallet you can find. There are 2 models:
It was first introduced in 2016 and is a multi-currency hardware device.
This wallet supports over 1,150 cryptocurrencies. It is designed to harness the security, flexibility, and easy backup of the Hierarchical Deterministic(HD) Wallet structure.
The Nano S provides cold storage by creating and storing your wallet's private keys offline.
The price of the Ledger Nano S has dropped by about half since it was first released and currently retails for 50 GBP making it the most affordable hardware wallet available.
If you're looking to keep your coins safe, you definitely need a hardware wallet and the Ledger Nano S is one of the best out there.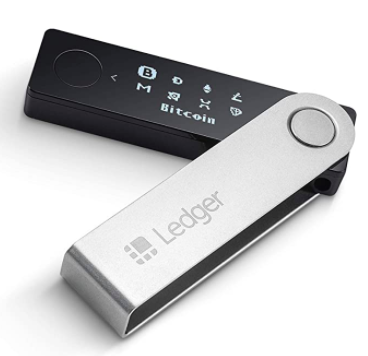 The Ledger Nano X has since been introduced as a successor and holds a higher position in the Ledger product line by offering more features.
The Ledger Nano X is a Bluetooth enabled device, allowing you to securely transact anywhere you go using your smartphone and our Ledger Live companion app. The Bluetooth connexion is encrypted to ensure your maximum security.
Restore, replace, or clone a device using your 24-word recovery phrase. The Ledger Nano X will recover the private keys backed up by your confidential recovery phrase.
And the price is almost twice higher as the previous model.
Toast Wallet (software)
Toast Wallet is a free open source XRP wallet for Android, iOS, Windows, and Mac. The project was launched in 2017 and reached 100,000 users by the end of the year. It is a product of StarStone Limited, a software company based in Dunedin, New Zealand.
The stored XRP in Toast wallet is protected by strong encryption. The wallet is protected by a PIN, and it also generates a 24-word recovery phrase. The PIN and seed phrase data are kept in a securely encrypted JavaScript open-source database called PouchDB, which runs within your browser plugin and allows you to store data locally when in offline mode.
The wallet also features the option to export the backup into a different wallet by importing the Ripple passphrase.
Summary
Wondering where to buy XRP? Ripple is a top-3 coin and it is available almost at every exchange platform. However, not all of them may accept GBP as payment currency. However, the exchanges from our list would appreciate you registering your account and starting trading experience using your country coin.