How long will it take you to save up and buy 1 full BTC? The current price is around £26,000 and sadly, many people may never be able to afford it. Hence, they search for how to buy penny cryptocurrencies as these coins are relatively inexpensive and they can buy hundreds, if not millions of units.
While shopping for penny cryptocurrencies is not an entirely bad idea, it might end up being bad if it leads one into buying into a project that has no potential, simply because the coin's price is cheaper.
Table of Contents
Before we dive deep into penny cryptocurrencies, we'll try to explain what they are in the simplest way possible.
What are penny cryptos?
Penny cryptos are cryptocurrencies that have low unit prices.
For example, if you spend £100 to buy Bitcoin (BTC) at its current price of £26,000 you'll only get 0.00026 BTC. On the other hand, if you spent £100 to buy a coin like VeChain (VET) which has a current price of £0.09, then you'll get 1,111 units of VET.
For this reason, we say that VET is penny crypto and Bitcoin isn't. It does not mean that VET has more potential to be a better investment than Bitcoin. You simply get more coin units than you would have if you bought Bitcoin.
Additionally, it is worth understanding that price is simply a function of demand and supply. The reason why VET trades at a far lower price than BTC is that VET has a larger coin supply than Bitcoin.
At the time of writing, 64 billion VET coins are in circulation, compared to 18.7 million coins for Bitcoin. The lower the supply of a token, the more likely it is that the price of one unit will be more expensive.
Why invest in penny coins
As noted earlier, Unit bias (the inbuilt human desire to own a full unit of an item instead of a fraction) is not enough reason to invest in penny coins.
Instead, here are the two major reasons why people buy penny coins.
Project Potential: Despite having a larger coin supply, certain penny cryptocurrencies belong to projects that have a working product and the potential to attract even more users and investors in the future.
A recent example is Polygon (MATIC) which traded below £0.05 for several years before exploding in 2021 to the list of largest cryptocurrencies by market cap.
Anyone who noted the potential of MATIC when it was a penny coin would have made notable profits at its current price of £1.6.
Higher Returns: While Bitcoin undoubtedly remains the king crypto, many penny cryptocurrencies (although far riskier investments) have yielded far greater returns in the past few years.
A ten-time increase of Bitcoin's current price will see it trade at £260,000 and will probably take a longer time to achieve. However, it is not unheard of for penny cryptos to pull off such a massive move within the space of a few hours, weeks, or even months.
Such a move is possible because a lower amount of money is needed to move the price of penny cryptocurrencies. Bitcoin, on the other hand, needs many new and big-money investors to move its price significantly.
Passive Income: Many penny cryptocurrencies run a Proof-of-Stake (PoS) consensus mechanism which allows users to earn passive income from staking their coins to secure the network.
Hence, when you buy some of these coins, you're not only going to profit from future price growth, but you can also earn passive income ranging from 6-10% APR depending on the coin.
Top-5 Penny Cryptocurrencies List
Ripple (XRP)
XRP is a digital currency launched by Ripple Labs, a fintech company based in San Francisco. The coin works alongside the XRPL Ledger developed by the company and primarily helps financial institutions complete cross-border money transfers instantly and at significantly lower prices.
XRP has a maximum supply of 100 billion coins, with a majority of it (over 60%) held by the company and its founders. Some of the company's and founder holdings are sold in the open market at times, a development that many believe has suppressed the price of XRP.
Ripple and its founders are currently facing charges from US authorities, but this has not stopped the price of XRP from soaring in recent times.
XRP market cap: £28 billion
Cardano (ADA)
Cardano is a blockchain project launched by former Ethereum co-founder Charles Hoskinson. While major components of the network, such as smart contract functionalities, have taken many years to deploy, the price of ADA continues to soar with the hope that the project eventually delivers on its promises.
ADA is often marketed as the "Ethereum killer," even though it has way fewer users and applications built on it at this time. ADA has a maximum supply of 45 billion coins.
ADA market cap: £33.4 billion.
Stellar (XLM)
Stellar is another cryptocurrency project focused on facilitating micropayments for both financial institutions and mainstream users.
Stella's co-founder Jed McCaleb formerly worked as chief technology officer (CTO) for Ripple but moved on to launch Stellar and XLM after a rumoured disagreement with other founders.
Like XRP, transactions with XLM cost a fraction of a cent and the project continues to explore partnerships with payment companies that can adopt the cryptocurrency.
XLM has a maximum supply of 50 billion coins.
XLM Market Cap: £6 billion
Dogecoin (DOGE)
Dogecoin is a meme cryptocurrency created in 2013 by IBM software engineer Billy Markus and Adobe software engineer Jackson Palmer. The coin was an attempt to poke fun at the abundant number of cryptocurrencies that were launching that period with little or no utility.
Dogecoin, however, would go on to garner more public interest than most of those cryptocurrencies and has survived for almost a decade.
The Dogecoin brand features an image of a Shiba Inu dog and the underlying code was forked from the more popular project Litecoin.
Dogecoin has an unlimited supply of 10,000 Doge coins entering into circulation every ten minutes. That equates to roughly 5 billion coins per year, a fact that most new-age Dogecoin investors probably do not know.
In 2021, Dogecoin gained even more popularity being publicly touted by Tesla CEO Elon Musk in meme-like fashion and on several occasions. This pushed the price of Doge to its current all-time high of £0.6.
While public interest has waned since then, DOGE remains a popular penny cryptocurrency and has a loyal community of supporters across social media platforms, notably including Reddit.
Dogecoin Market Cap: £28 billion.
VeChain (VET)
VeChain is a China-based project with a focus on developing enterprise blockchain solutions. The project, led by founder Sunny Lu, counts many Chinese and foreign companies as partners.
The native blockchain, called VeChain Thor, supports use cases such as supply chain tracing and application development on its network. The native token VET has a maximum supply of 86.7 billion coins.
VET market cap: £4.8 billion
Where to buy penny cryptocurrencies
Binance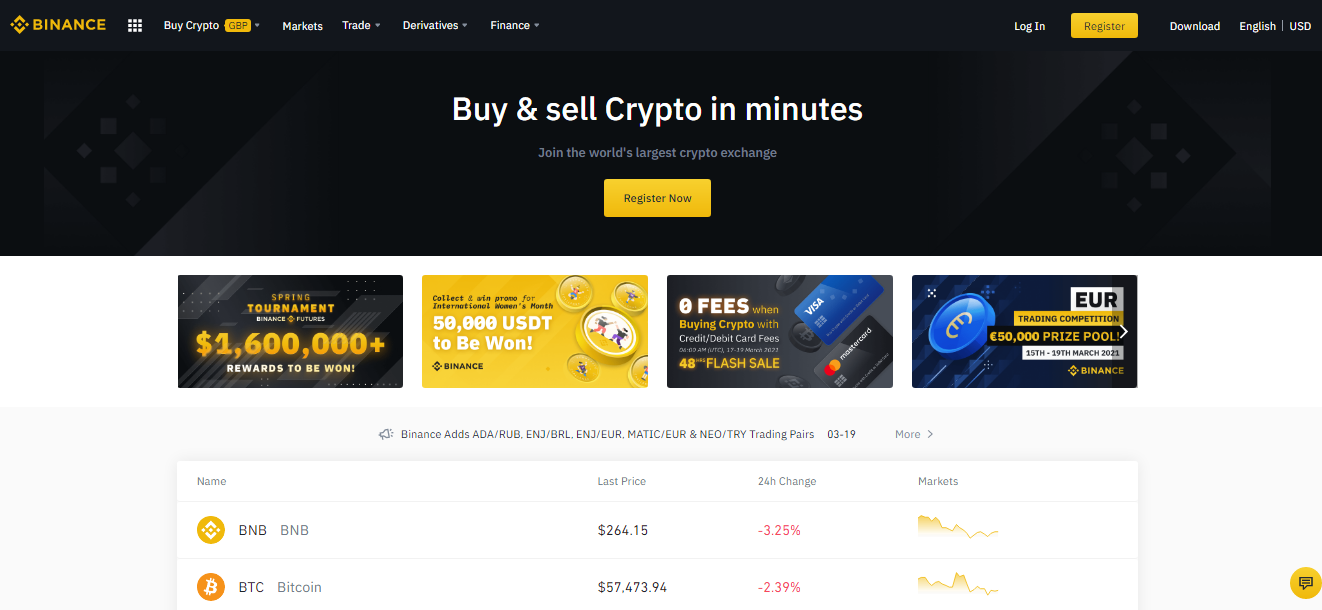 Binance is one of the world's largest cryptocurrency exchanges in terms of the trading volume. The exchange became popular as a result of its initial business model that prioritized giving investors access to penny cryptocurrencies.
Even so, Binance is usually one of the first platforms to list exciting and new crypto projects with a substantial user base.
Binance also has Launchpad and Launchpool platforms that give investors access to newly launched tokens before they become publicly available.
The exchange also supports multiple fiat currencies, and you can learn more about Binance in our complete review.
KuCoin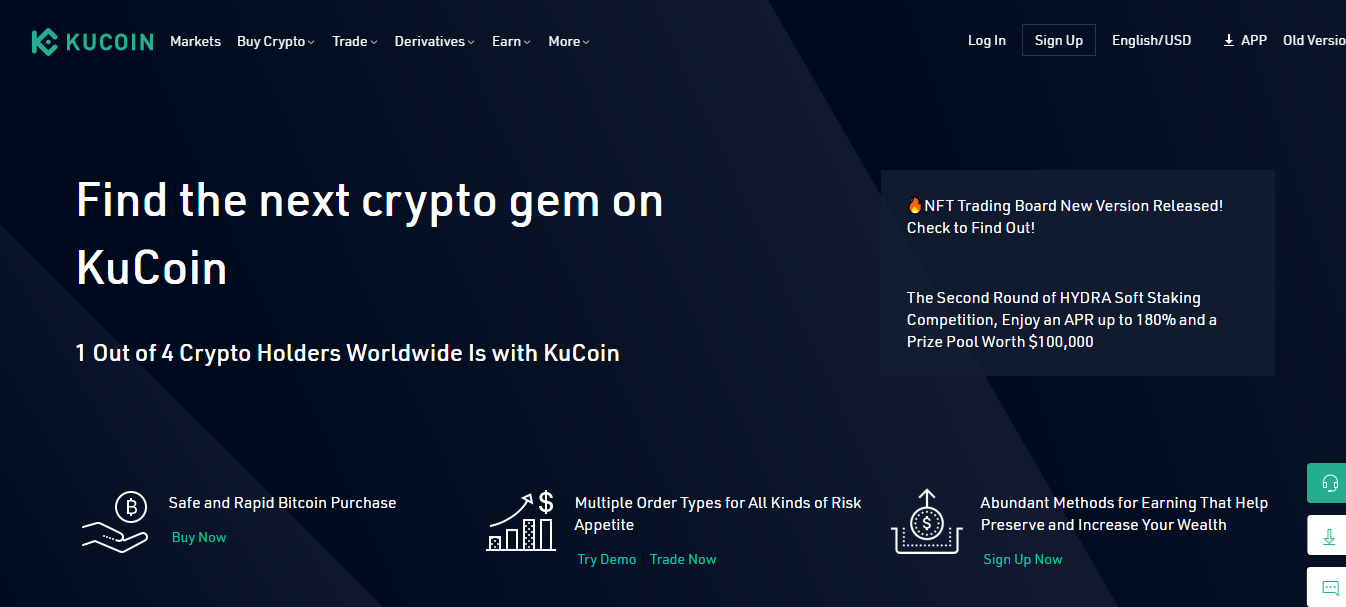 KuCoin is another cryptocurrency exchange that launched around the same time as Binance. It offers nearly identical services, although Binance has the upper hand in terms of trading volume and listed pairs.
However, you can find a handful of penny cryptocurrencies on KuCoin, including those mentioned earlier.
Like Binance, KuCoin has its own Launchpad platform called Spotlight. In it, new projects sell their tokens to users before they eventually get listed on the platform.
KuCoin primarily supports crypto-to-crypto trading, although you can also deposit fiat via credit or debit card using one of its listed partners.
Kraken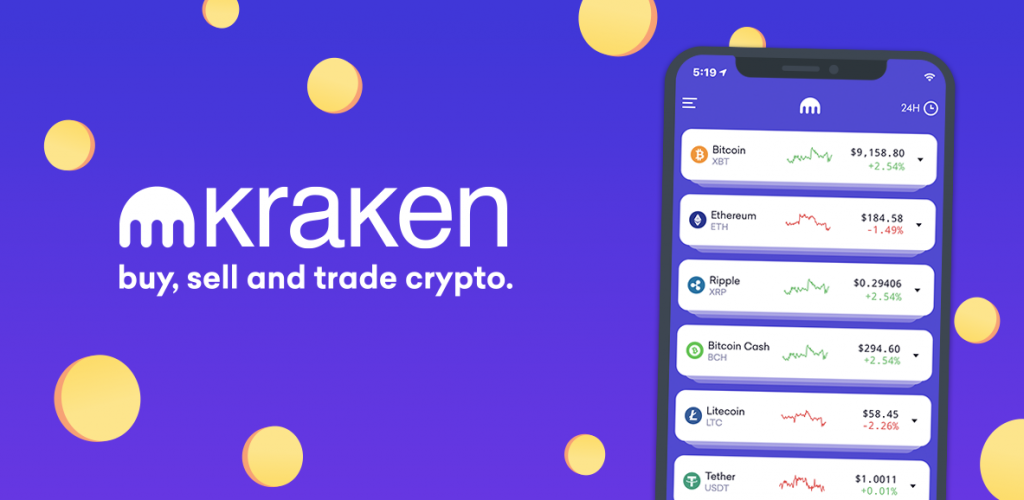 Kraken launched in 2012 and offered one of the first gateways for accessing penny cryptocurrencies. However, the recent proliferation of the market with thousands of coins and Kraken's regulatory status means that the platform no longer supports some of the most widely traded cryptos today.
The good thing, though, is that Kraken still allows for access to some of the most large-cap altcoins and penny cryptos.
Kraken users can deposit fiat via bank transfers (not bank cards). The platform also allows for direct crypto-to-crypto trading, staking of PoS coins, and a number of other features.
Coinbase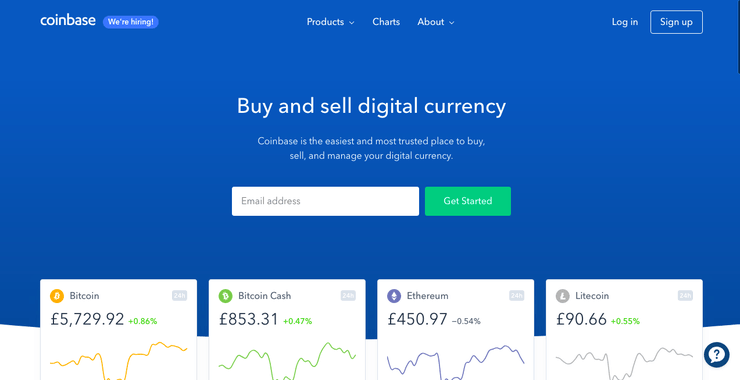 Coinbase is not your typical penny crypto exchange. But it makes this list because it is one of the most widely used crypto exchanges and lists large-cap coins on the market today.
The Coinbase interface is great for new investors and allows for fiat deposits via bank transfers, credit and debit cards.
Following its public listing on the NASDAQ, Coinbase has promised to accelerate its listing of cryptocurrencies, even disclosing it will soon add Dogecoin to its platform. This development will likely mean that Coinbase will offer investors exposure to more penny cryptos in the future.
SimpleSwap

SimpleSwap has made the cryptocurrency exchange process simple, safe, and comfortable. It has 400+ crypto and fiat currencies available for the exchange. The platform is available not only as a web service but also as a mobile app for iOS & Android.

On SimpleSwap customers don't have to sign up or store funds on the service. SimpleSwap provides two exchange types: floating and fixed rate. You can always choose the most suitable option. Moreover, SimpleSwap offers its customers and partners an Affiliate Program and a Loyalty Program where they can earn crypto cashback.
Changelly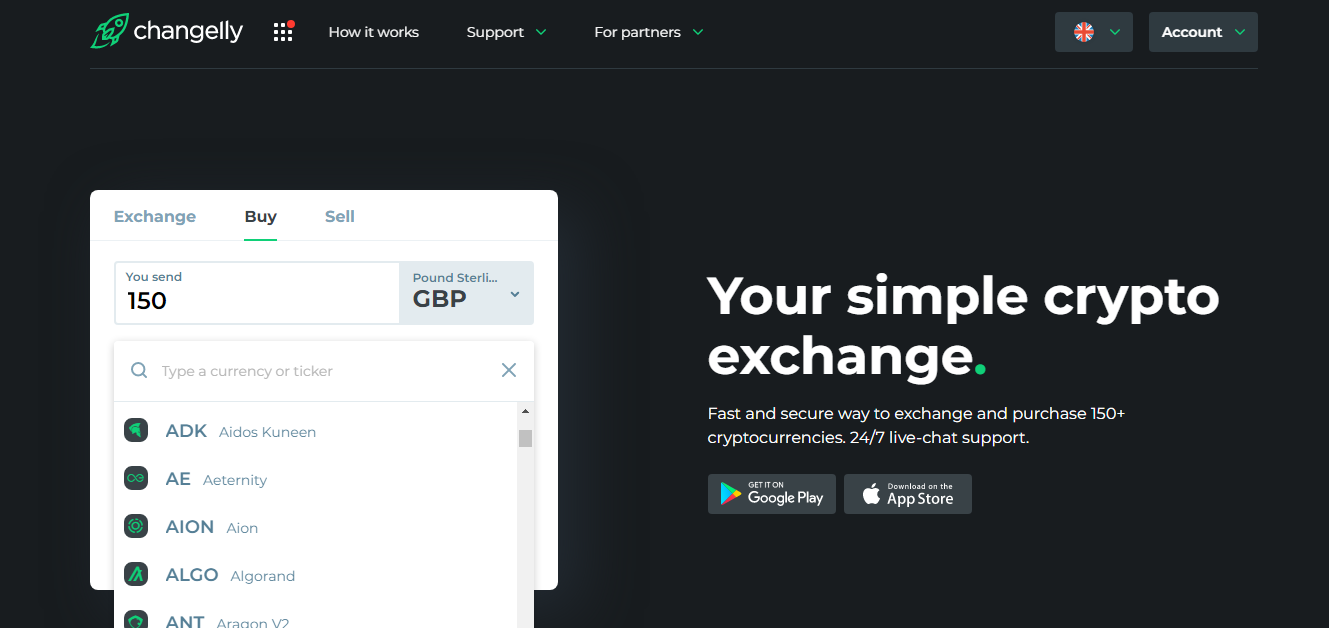 If you want to buy penny cryptos and have them sent directly to your custodial wallet, then you'd probably prefer to use Changelly or other cryptocurrency brokers.
Changelly aggregates a list of platforms where you can buy crypto and allows you to provide an address where the funds will be transferred. As soon as they receive your fiat payment, the coins will be sent to the address you designated.
Using Changelly, you can also exchange one crypto for another, for example, BTC for any supported penny crypto.
How to find the best cheap cryptocurrency to invest
There is no one-size-fits-all approach to finding the best cheap crypto to invest in. However, you can increase your chances of success by considering the following:
Development Team: The best crypto projects boast a solid and experienced team of developers and executives. Their portfolios are also easily accessed either on their website or other relevant web pages. Reviewing such information can help you determine whether or not they have the pedigree to deliver the product or service they're promising.
Exchanges Listed: When you consider which penny crypto to buy, it is worth finding out on which exchanges the coin is listed (must be reputable), and also the trading volume.
That way, you can be sure that there is enough liquidity for whenever you want to sell your coins. Many investors have ended up holding billions of worthless tokens that are not actively traded on any exchanges.
Tokenomics: As noted earlier, most penny cryptos have a large token supply. A portion of this supply is usually circulating, while the remaining amount is brought into circulation over time. The release of these tokens usually dilutes the market price of the coin, especially if there is no sustained demand.
Hence, it is recommended that you stay clear of penny coins that have less than 25% of their total supply in circulation. The future release of outstanding tokens might make it difficult for the coin to grow in price.
Community: Ultimately, a strong community plays a significant role in the success of a crypto project. They are usually the ones hard at work promoting the asset or product and trying to onboard new users.
You might find it helpful to hang around online communities (Telegram, Reddit, Discord) for whichever coin you want to buy, and gauge the sentiment of earlier investors. Also, consider how transparent the project team is in communicating with the community as this often shows whether or not they're committed to building.
Price History: Review historic price action for each coin on your radar, considering previous all-time highs and lows. Buying a coin when the price is near the top, ultimately means you might have to wait longer to realize any substantial returns.
Where to store your coins
Your choice of where you want to store your coins might depend on the following factors:
How often do you want to move them?
The number of coins in your portfolio
The amount being secured.
For instance, small amounts that are to be moved regularly are often best stored on a custodial mobile or desktop wallet. Substantial amounts are best stored on a hardware wallet that stores the private keys completely offline.
With those points in mind, here are some apps and devices where you can store your coins.
Hardware Wallet
Desktop
Mobile
Pros & Cons of Penny Coins
Pros
They often have a higher upside than other large-cap cryptocurrencies.
These are better units of accounts as opposed to fractions as with Bitcoin (eg. 0002 BTC).
They provide an excellent option for investors to diversify their portfolios.
Penny coins with support for staking are ideal passive income sources.
Cons
Penny cryptocurrencies are more volatile and risky investment assets.
The underlying networks are usually more prone to hacks and other technical mishaps as they're not as robust and secure as top projects like Bitcoin and Ethereum.
Users might end up holding worthless tokens if they mistakenly invest in a fake project, and the team disappears.
Investment tips
While you're shopping for penny cryptocurrencies, keep the following tips and suggestions in mind:
Do not buy coins merely because they're promoted by an influencer on social media or YouTube. A majority of these individuals receive compensation for promoting those coins and are often biased in their review of how well the assets can perform.
If a coin is being heavily promoted on social media as having yielded incredible returns in the past few days or weeks, then it is probably a red flag that you shouldn't invest in them. Once the hype fades, such coins usually drop sharply and might take a very long time to recover (if they ever will).
If you find a promising penny cryptocurrency, it might be best to dollar-cost average your purchases instead of buying them all at once. By buying consistently at different price levels, you can get a lower buy-in price and profit as soon as there's any real upward price action.
Penny coins are highly volatile. Hence, only invest an amount you can afford to lose and do not use funds that you will need in the short term.
Resist the urge to sell off your position in a coin merely because it hasn't performed in the short term. This urge might get even worse, especially when it seems every other coin is soaring except the one in your portfolio. As long as you've done the requisite research and confirmed the coin's potential before buying, then patience might be all you need to get the results you desire.
Conclusion
This article provided a clear overview of penny cryptocurrencies, including the most popular ones, where to buy and store them, and the risks and rewards associated with holding these assets.
When done right, one can generate massive returns from investing in penny cryptocurrencies. On the other hand, failing to do adequate research and merely investing because of people's recommendations can result in serious losses.
If you choose to go down the path, carefully evaluate your risk appetite and then research and pick your coins wisely. Hold them for as long as you can, and you probably might be rewarded in the end for making the right call.