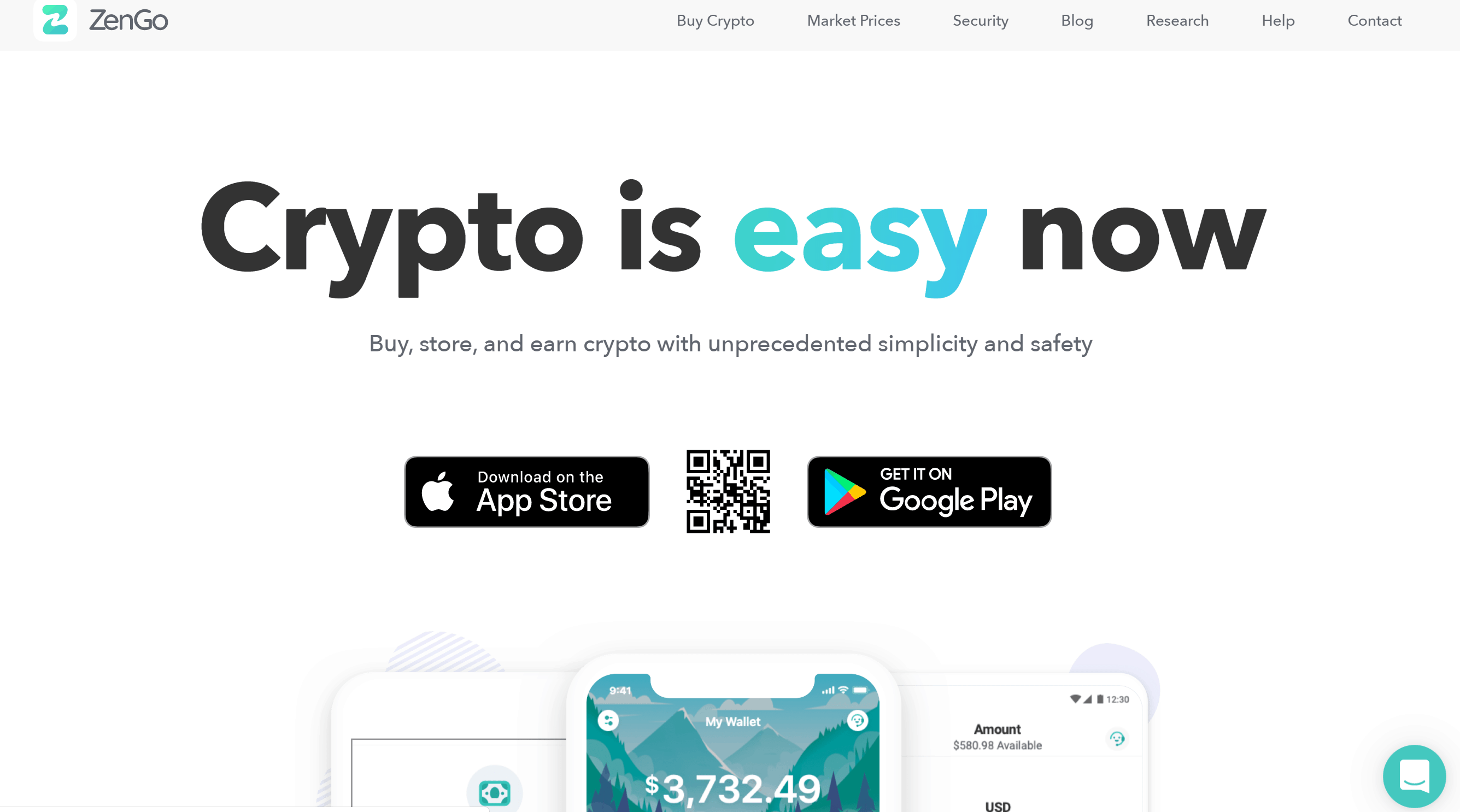 Keeping track of your crypto private keys and passwords is a stressful task. At the same moment storing your funds on exchange's wallets is known to be dangerous ("not your keys, not your crypto"). Is there a better way? Meet Zengo wallet. It is the only crypto wallet app to combine simplicity of use and security. It prevents crypto holders from storing private keys, passwords, and seed phrases since funds are secured with facial biometrics. It means only a crypto holder can control savings and use a variety of other features offered.
Bear with us, we installed ZenGo, tried it, and researched through all the Web to tell you everything you should know about the wallet. Prepare to learn many interesting details right now!
Table of Contents
ZenGo overview
ZenGo is the first non-custodial crypto wallet that does not create keys. It was developed on the basis of advanced cryptography using threshold signatures. It means that traditional private keys are replaced by two independently created mathematical secret shares stored on your mobile device and the ZenGo server. Another level of security is 3D biometric scan used to back up the wallet and linking to user's iCloud or Google Drive.
ZenGo is a mobile wallet available on Android and iOS devices. It can be downloaded on the official website, from Google Play, and App Store. It takes only 19 seconds to get this wallet to the mobile device and the registration procedure is incredibly simple too: enter the email address and lock your fingerprint.
ZenGo features
What should you know about ZenGo? There is a number of distinctive features that make it different from others. ZenGo is the first keyless Bitcoin and cryptocurrency wallet, but it is not the only benefit of this wallet since it features:
Support for many different assets;
User-friendly interface;
Earning compound interests and rewards;
Buying and swapping coins directly in the app;
Ease of use;
No extra fees;
Investment tracking;
24/7 customer support;
Possibility to get a ZenGo card to pay with cryptocurrency;
Quick download and sign-up.
ZenGo team
ZenGo mobile crypto wallet was developed by an Israel company called KZen Networks. The company deals with building blockchain products with a focus on security and a user-friendly interface. The company was founded by 3 crypto enthusiasts in 2018. Ouriel Ohayon (CEO), Tal Be'ery (VP R&D), and Omer Shlomovits (VP research) collected a team of experts in the blockchain sphere, marketing, and computing as well as received support from the team of trustworthy advisors and created an innovative product that does not have alternatives nowadays. The company managed to attract over $4 million investment from many leading companies including Samsung, FJ Labs, Elron, Collider Ventures, and others.
How does it work?
ZenGo operates like other traditional wallets, but it has two features that make it different.
Better security with advanced cryptography and no private keys to be hacked or stolen.
Ease of use guaranteed by a user-friendly design.
The wallet operates on mobile devices and should be downloaded. A user should provide an active email address and fingerprints to create it and it will be ready for use immediately. It is possible to deposit crypto to the wallet or buy coins on the built-in exchange. The wallet supports staking and can be easily restored even if the app is deleted.
Supported coins
The wallet supports around 50 coins including such trusted leaders of the market as Bitcoin, Ethereum, Tether, Binance Coin, and others. The majority of them are available for purchase, though some coins can be only deposited from other sources.
The range of coins NOT supported by this wallet is listed on the website too. There are such popular examples as Litecoin, XRP, Cardano, and others. If a user wants to add one of the coins, he can press the Ask button next to it.
ZenGo card
The company is working on the release of a ZenGo payment card powered by Visa. The first edition of cards will be limited, so users can leave a request on the website to get one. The company scheduled its issue for the beginning of 2021 and it will be available in the USA for a start and then expand to other countries. This card will allow spending funds anywhere in the world both online and offline.
Cashback
ZenGo has prepared a pleasant surprise for new users of the wallet. They can get a $10 cashback on the first purchase over $250. This amount is paid in Bitcoin and is worth $10. However, it is not the only reward - users can get more crypto by inviting friends. You should remember that a referral link should be activated upon registration by entering a code.
ZenGo X
ZenGo X is a research group composed of researchers from academia and industry. They aim at taking cryptography all the way from theory to the mobile device and push forward the usage and limits of Multiparty Computation (MPC). Everyone can join this team on Telegram or GitHub and contribute to its development. ZenGo X has received research grants from some of the leading projects in the crypto world including the Israel Innovation Authority. Its goal is to provide crypto holders with the best native support and experience. The range of projects developed is quite various and you can check them on the official website.
Security and safety
The company has replaced private keys with 2 mathematical secret shares. One of them is stored on the mobile gadget, and the second one on the ZenGo server. They guarantee the highest level of security since only the crypto holder can initiate the transaction and no third parties are involved. The server and device shares communicate with each other to sign the transaction and never reveal secrets to each other.
Wallet back-up is simple too. An encrypted copy of the device share is stored on the ZenGo server, and the decryption code is kept separately in your personal cloud account. A user will access the encrypted share only with a biometric face map.
Supported countries
ZenGo is available almost everywhere, but there are some exceptions too. Local regulations of some countries including China do not allow citizens to use a mobile wallet of this kind.
When it comes to crypto purchases, they are not available only in the following countries: Bangladesh, Cuba, Iran, Myanmar, North Korea, Pakistan, Panama, South Sudan, Sudan, Syria, Zimbabwe. In the US, the following states are not currently supported: Connecticut, Hawaii, New Mexico, and New York.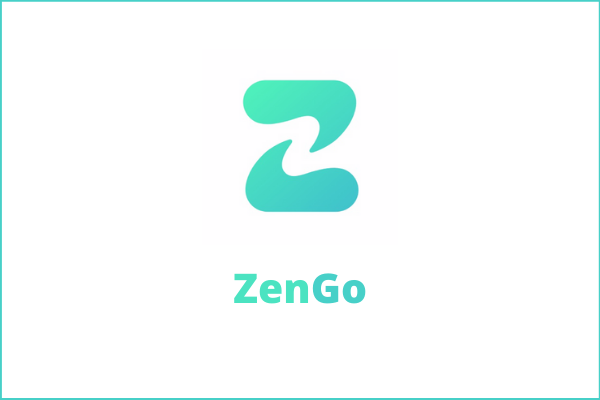 Buying limits
The minimum amount to buy is $50 in the US and 20 EUR everywhere else. If you provide basic information, you can purchase cryptocurrency for under €150 a month. Users can buy a daily limit of €5,000 per card and €5,000 per bank transfer if they provide a simple set of documents, while coin purchases for the sum of up to $€50,000 are possible if you provide proof of address and proof of income / source of funds.
Customer support
The company has paid much attention to the quality of customer support. It is available round the clock, so you can send an email at [email protected] anytime.
Pros&Cons
Every crypto wallet has a number of positive and negative features, so let's look at ZenGo closer too.
Pros:
No private keys, passwords, seed phrases;
Easy-to-use wallet interface;
Versatile functionality;
Built-in exchange;
Affiliate and rewards program;
Operates in over 180 countries.
Cons:
Available only on mobile devices;
Not all popular altcoins are supported.
Conclusion
ZenGo is a crypto wallet that helps to sigh with relief even if you forgot or lost your private keys and passwords. It is the only wallet that won't allow anyone else to access your funds. Furthermore, this wallet is always at hand since this is a secure and functional mobile app that can be easily restored even if you delete it. If you look for a secure and easy-to-use mobile crypto wallet, it can be a great solution as you could perceive from this ZenGo app review, but always check if your coins are supported prior to depositing them!
Try ZenGo yourself.