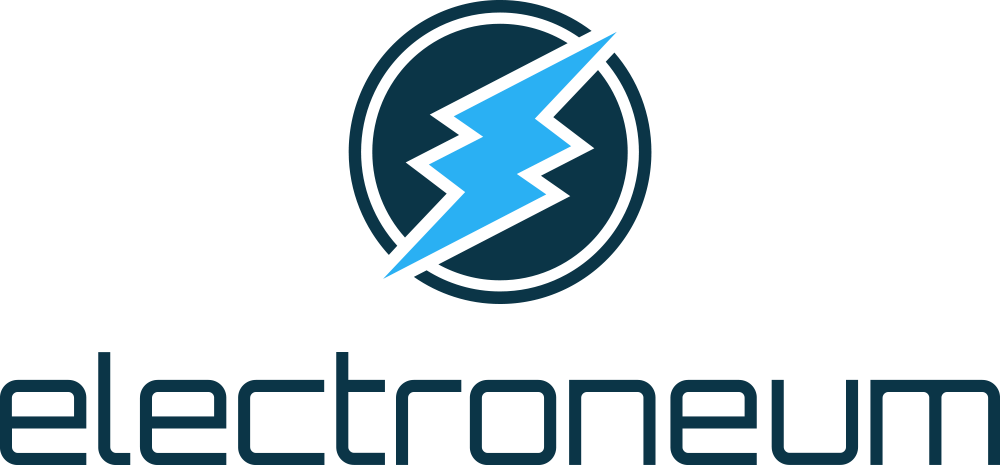 Whether you want to use Electroneum (ETN) for payments or as a speculative asset, you will need to figure out how to buy Electroneum in the UK. It is not as easy as purchasing Bitcoin, which is supported by most cryptocurrency exchanges.
Table of Contents
For investors in some jurisdictions, we understand that the only way to get your hands on ETN is by going through BTC first, and many would only wish there was a way to simplify the entire process.
We compiled this article to show you how to buy Electroneum coin (ETN) with GBP or Euro and provide a list of exchanges that support ETN purchases with Bitcoin.
Quick guide
Here's a quick guide to get you started.
How to Buy ETN with GBP via BC Bitcoin
Download the Electroneum mobile wallet and complete setup to copy your receiving address.
Sign up on BC Bitcoin
Complete the identity verification process.
Head over to the Buy page and select Electroneum as the coin to buy.
Choose your preferred currency, GBP, or EUR.
Fill in the purchase amount.
Insert your external ETN address and proceed with payments.
You will receive ETN in your wallet within a few minutes.
How to Buy ETN with BTC via Changelly
Buy Bitcoin in the UK using your preferred exchange.
Sign up on Changelly and complete verification.
Head over to the Exchange tab and select Bitcoin as the coin to send and Electroneum as the coin to receive.
Insert your Electroneum wallet address
Initiate the Electroneum Exchange process and send the BTC equivalent to the provided BTC address by Changelly.
You will receive ETN to your designated wallet within five to thirty minutes after your Bitcoin transaction confirms.
Alternative: Buy BTC with GBP and trade for ETN on an exchange
As noted earlier, buying Bitcoin first and then selling into Electroneum coin is an alternative way to acquire ETN. Here is a list of exchanges that let's buy Bitcoin with GBP and how to go about it.
Binance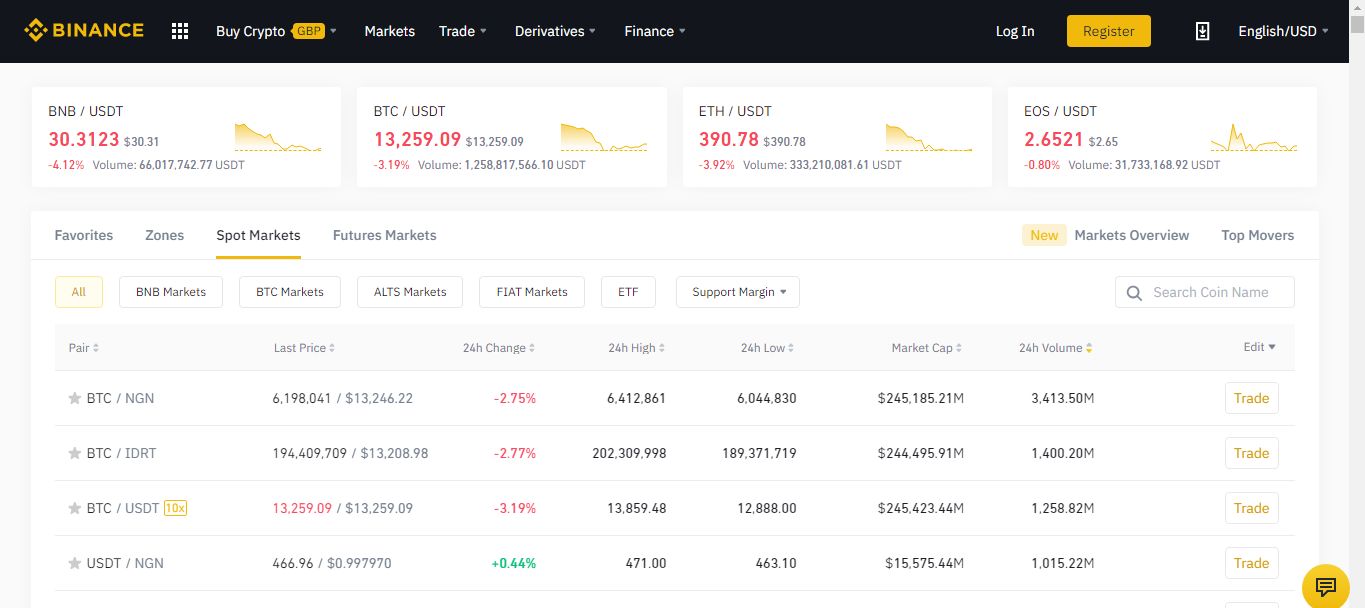 Binance is the largest cryptocurrency exchange globally in terms of daily trading volume and allows you to buy BTC with GBP. The Binance.com website supports a variety of payment partners and methods.
Steps:
Sign up for a Binance account and complete verification (verification is required for accessing fiat channels on Binance).
Head over to the "Buy" tab and select GBP as the currency to "Pay With" and choose your preferred payment method.
If you're using a Credit or Debit Card, you'll be directed to a payment page.
Select Bitcoin as the coin to buy and insert card details.
Once payment is complete, you'll get BTC on your Binance Bitcoin wallet.
Pros
The purchase process is simple for even first time users.
Binance supports a wide range of options to buy Bitcoin with GBP.
The payment process is 3D Security compliant, so you can trust that malicious persons will not hijack your card details.
Purchased bitcoins are delivered to your wallet instantly.
Binance has a highly responsive customer support team.
Cons
Binance doesn't support Segwit addresses; hence the withdrawal fee is slightly higher.
Supported Payment Options: Bank Deposit, Credit and Debit Cards Visa and Mastercard), Third-party gateways, peer-to-peer trading.
CEX.io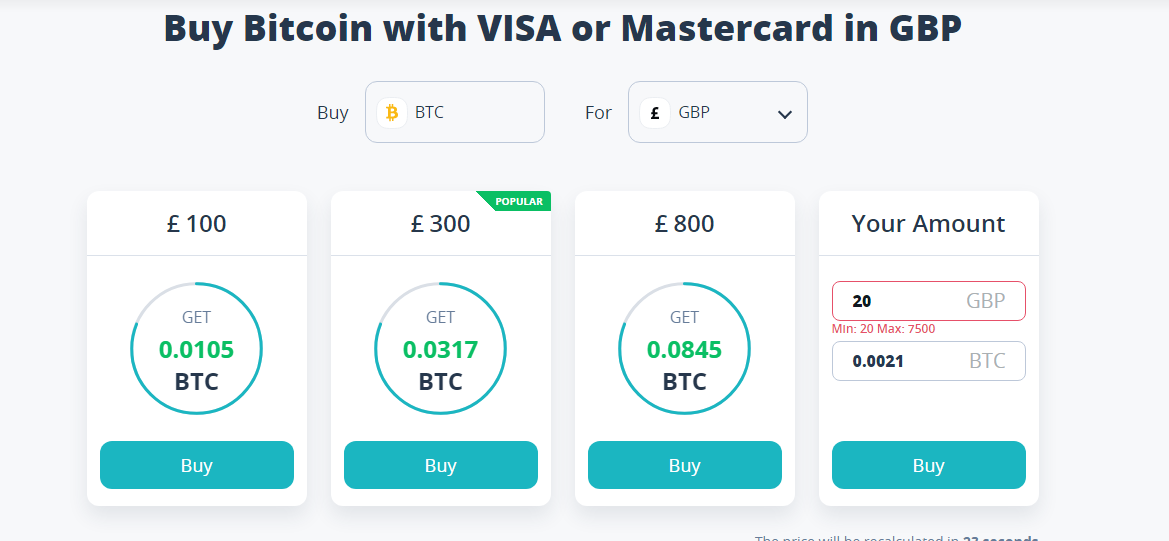 CEX.io is a regular option for the UK and European users to buy Bitcoin and other cryptocurrencies. Moving from GBP or EUR is almost instant if you use bank cards, and you can receive BTC to an external address.
Steps:
Create an account on CEX.io and complete the verification process.
Visit the Buy/Sell page and select from the provided options if it suits your purchase demands.
Alternatively, you can set the amount you want to buy.
On the next page, enter your card details and proceed to checkout.
Once payment is complete, the purchase bitcoins will be added to your BTC wallet on CEX.io from which you can withdraw.
Pros
The platform is very easy to navigate.
You can buy up to £100 without completing verification.
CEX.io has a reliable customer support team.
The platform supports a wide range of fiat deposit options for UK users and has strong security measures in place.
You can increase transaction limits by completing higher verification levels.
Cons
Users could mark up a 5.99% fee between buying and withdrawing from CEX.io. Some platforms offer a low cost.
CEX.io isn't a good option for users looking to boycott the KYC process.
Supported Payment Methods: Credit and Debit Cards, Faster Payments, SEPA Transfers, SWIFT, ACH, Wire transfer.
Coinbase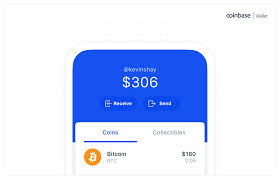 Coinbase is another popular cryptocurrency exchange that allows UK users to buy Bitcoin with GBP. The transaction flow is also relatively simple, and you should have Bitcoin in your wallet within a few minutes. Note, however, that you cannot buy Electroneum with Coinbase since the platform doesn't list the asset.
Steps:
Sign up for a Coinbase account and complete the verification process.
Add your credit or debit card if it supports 3D secure. You can check this by trying to add the card to your Coinbase account or verifying with your issuer.
If card add is successful, proceed to the Buy page and purchase Bitcoins to be added to your Coinbase Bitcoin wallet.
Alternatively, you can deposit with your bank account, which typically takes 1-3 business days.
Once the deposit is confirmed, proceed to BTC purchase.
Pros
Coinbase is a reliable and trusted cryptocurrency exchange.
Coinbase has a responsive customer support system.
The platform supports large crypto purchases as long as you pass the verification process.
Cons
3D Secure cards are the only methods to purchase Bitcoin instantly
Coinbase has a stringent KYC process and, upon request, could share customer data with UK authorities.
Supported Payment Methods: SEPA Transfer, Faster Payments, 3D Secure cards.
LocalBitcoins

Unlike the other platforms we've reviewed so far, LocalBitcoins is a peer-to-peer cryptocurrency exchange. As a UK user, you can buy Bitcoin from registered sellers in the UK and complete the payment using your preferred payment option.
Steps
Sign up on LocalBitcoins and complete SMS and ID verification
Visiting the offer page and select one that matches your purchase range.
Browse through trusted sellers and check if their preferred payment method matches yours.
Initiate a conversation with the seller and complete payment.
Select the I have paid button and wait for the seller to send Bitcoins to your LocalBitcoins address.
Pros
LocalBitcoins is a reliable P2P platform with sufficient liquidity for both buyers and sellers.
The platform is easy-to-use for even first-time buyers.
Reviews and reputation system makes it easy to find trustworthy sellers.
Multiple offers leave buyers an opportunity to buy Bitcoin at the best market price.
Cons
Users occasionally run the risk of dealing with untrustworthy sellers, which could result in loss of funds.
Supported Payment Methods: Faster Payments, Local Bank Transfer, PayPal.
Where to buy Electroneum (ETN) with BTC
Having acquired Bitcoin (BTC), the next logical step is to sell your BTC for Electroneum (ETN). Here are some exchanges that let you do that and how to go about it.
HitBTC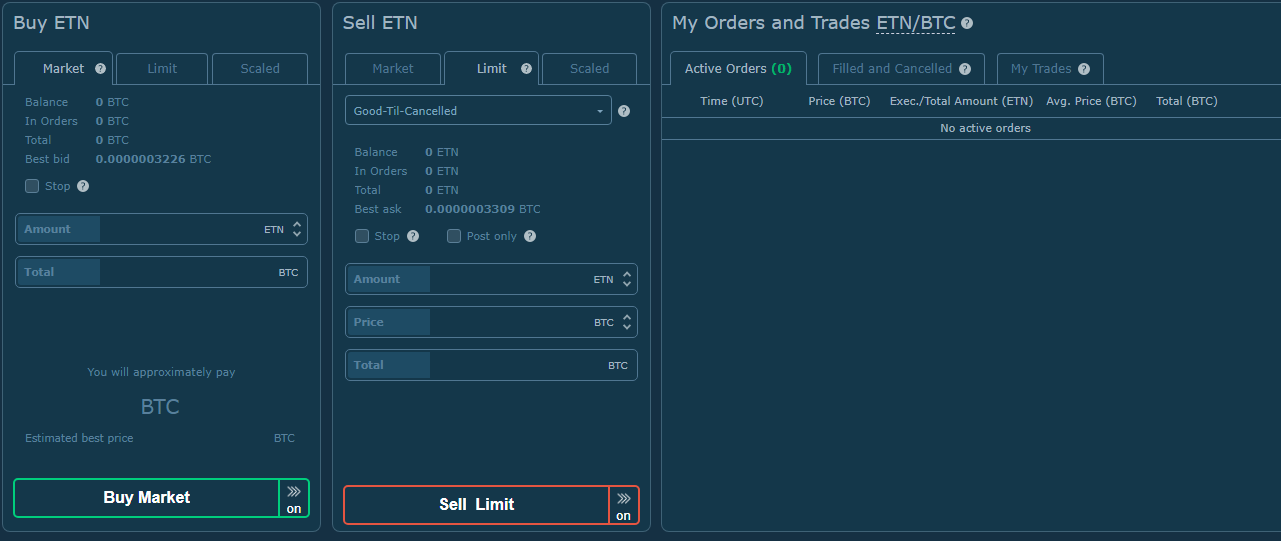 How to Buy ETN on HitBTC with BTC
Signup for a HitBTC account and complete email and KYC verification
Go to Account > Bitcoin > Deposit and copy your address.
Send BTC from the other exchange to the HitBTC address.
Once the deposit is confirmed, go to Exchange.
On the right bar for Instruments, search ETN, and select the ETN/BTC pair on HitBTC.
On the order page, use "Buy ETN" and change the order type to "Market." (You can also use Limit order if you understand how it works)
Fill in the order amount and complete it.
Once the order is filled, you will see ETN on your HitBTC ETN address, from which you can withdraw it to an external wallet.
H3: KuCoin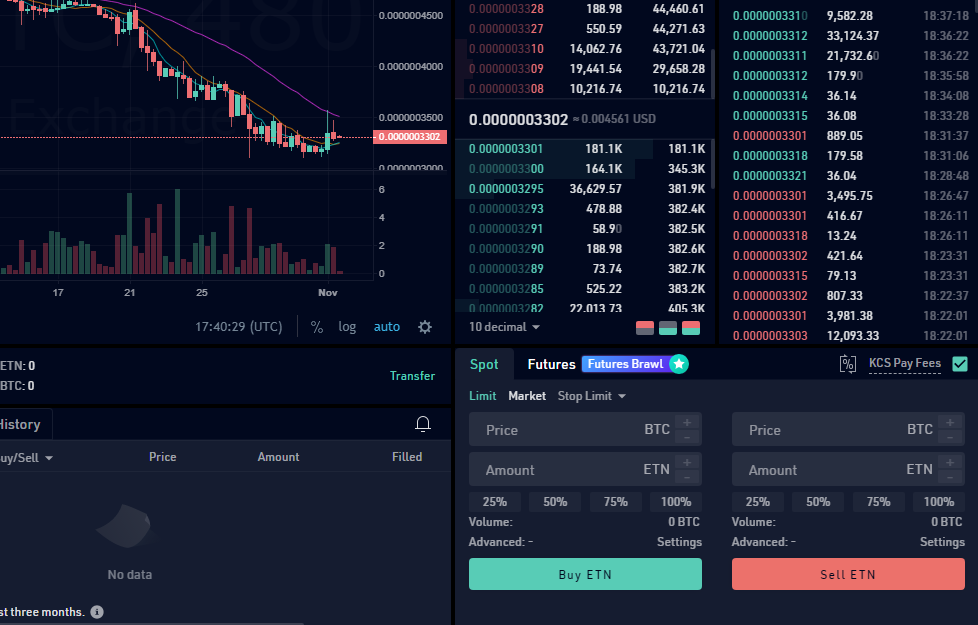 How to Buy ETN on KuCoin with BTC.
Signup for a KuCoin account
Go to Assets overview and Select Main Account
Select Bitcoin as the asset to deposit and copy your BTC address
Transfer Bitcoin from your external wallet and wait for the confirmation
Go back to the Main Account and transfer BTC to your Trade account.
Go to Markets and Search "ETN"
Select the ETN/BTC pair on KuCoin
Find the option to Buy ETN and switch order type to Market.
Enter the order size and complete it.
Move purchase ETN from your KuCoin trading account to the Main account and withdraw if you wish.
Huobi Global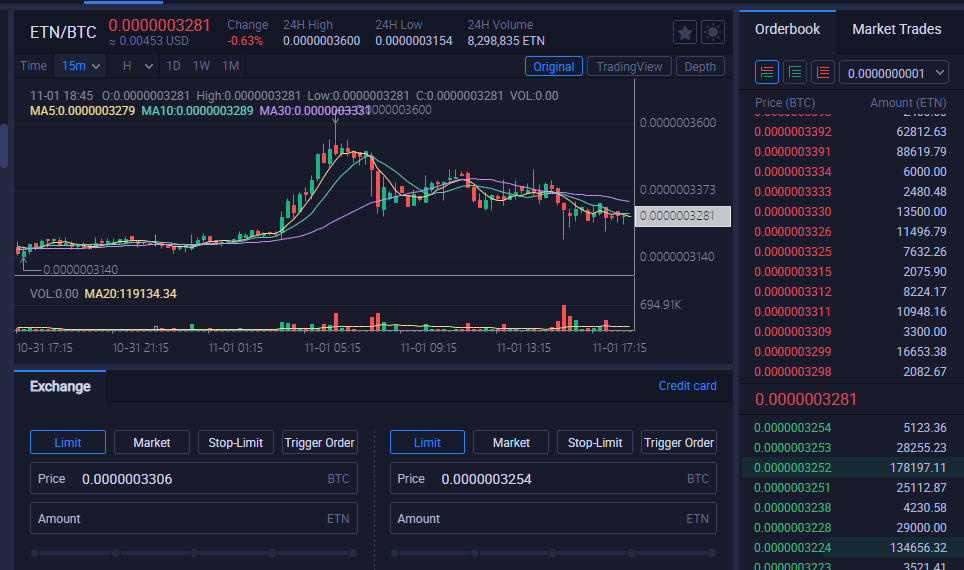 How to Buy ETN on Huobi With BTC
Sign up for a Huobi account and complete the verification process.
Go to Balances > Exchange Account.
Go to Bitcoin and copy your address to deposit.
Send Bitcoins to the address and wait for confirmation.
Go to Spot Trading > Exchange.
Search for ETN under the BTC market and select.
Switch order type to 'Market' and fill in transaction size.
Complete the order, and you'll see ETN on your Huobi wallet once it is filled.
Where to store Electroneum
Your objectives for buying Electroneum will determine where you'll store your assets. But here are two main places to keep your Electroneum coin:
Your Electroneum app.
An offline wallet.
Suppose you purchased Electroneum so you could use it for payments and similar purposes. In that case, you can simply transfer it to the Electroneum app, which is available for download (Android and iOS). Copy your address from the app and initiate a transfer from the exchange where you bought ETN.
However, if you acquired ETN as an investment and intended to sell it in the short-term, it may be best to leave it on the exchange where you purchased it. Remember, though, that this comes with third-party risks such as the exchange getting hacked or going offline when you need your funds.
Lastly, if you're looking to store Electroneum as an investment asset to be sold later in the future, then it's best to use an offline or paper wallet. You can check this guide on Electroneum's website on how to set up an offline wallet.
Privacy and Security tips
Do not download the Electroneum app or private key file from a website other than the Electroneum website. Always double-check the URL to avoid phishing websites.
Enable two-factor authentication (2FA) on the exchange account you use to buy BTC or ETN.
Double-check wallet addresses before initiating send transactions. This is a precaution again malware, which sometimes replaces addresses copied to a device's clipboard.
If you're storing large amounts or investing in the long-term, a paper wallet is always the best option.
Conclusion
In this article, we reviewed how to buy Electroneum in the UK. You can do so either by buying ETN with GBP or EUR or going through BTC using any of the supported Electroneum exchanges covered herein.
As long as you apply the best security practices, you should have little or no trouble using these platforms to purchase and transfer ETN any time, any day.