Bitcoin trading is one of the most popular ways of earning funds for thousands of people all over the globe. Trading is a risky process that may lead not only to gains but also losses. If you want to have only a pleasant experience in crypto trading, you need a reliable assistant.

Coin Market Manager can become your trusted trade analysis and crypto management platform that helps to achieve better profitability and results. Do you want to learn more about it?
Look: this Coin Market Manager review explains how this platform can take crypto trading to the next level.
Table of Contents
What is Coin Market Manager (CMM)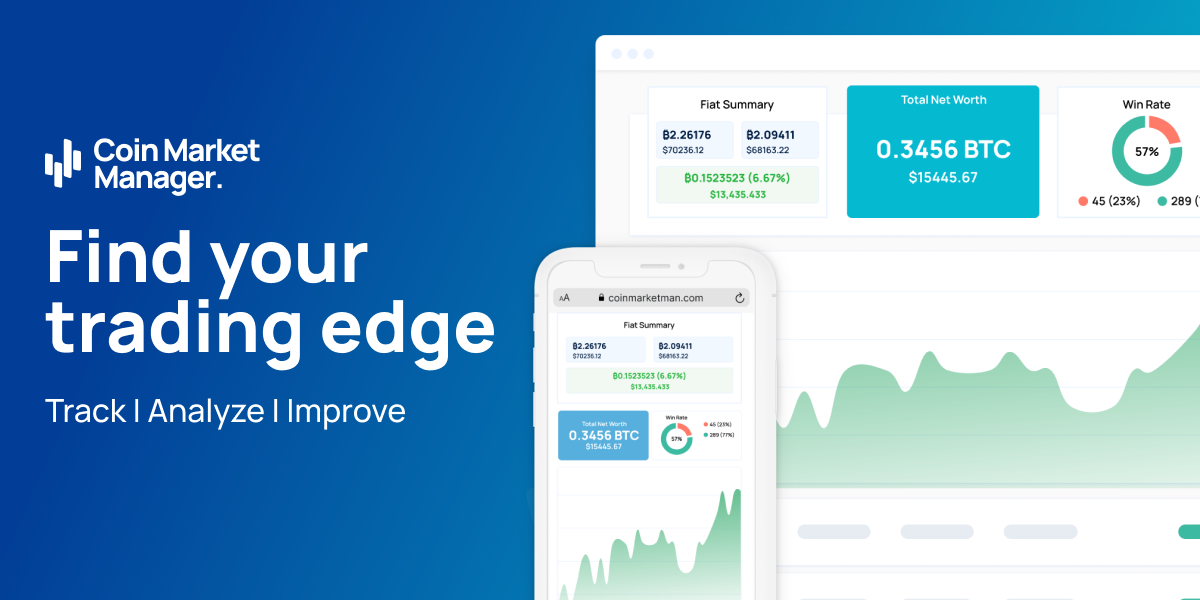 Coin Market Manager is a crypto portfolio tracker, automated journaling, and advanced analytics tool created especially for crypto traders. This is an all-in-one solution for growing a BTC stack that allows tracking storage, ICO investments, and live exchange positions. The platform offers access to an innovative dashboard and automatic synchronization via API with the most popular exchanges.
Coin Market Manager helps traders in two ways:
It saves time on tracking order executions being an automated tool;
It provides in-depth actionable trade analytics.
Unlike other portfolio trackers that focus on surface-level balance tracking, CMM caters mainly to active derivative traders in the crypto space.
CMM features
This insightful trade tracking and analysis platform has a number of features that make it outstanding:
Real-time balances and overall account PNL to view all deposits and withdrawals, monitor exchange balances, and account PNL in crypto and fiat currencies;
Availability of all Bitmex positions in one place;
Advanced trade history view with in-depth analysis and insights;
Performance visualization through the customizable range of trades;
Account analytics with rates, wins and losses, profitable trading times;
Balance history chart per asset.
CMM team
Coin Market Manager was founded by three crypto enthusiasts whose goal was to offer traders an all-in-one portfolio and crypto market tracking solution.
David Kanzen is a serial entrepreneur with a bag of successful online projects. David joined the crypto industry in 2017 and decided to develop CMM being tired to track his trading performance with the help of numerous spreadsheets.
Simeon Howard is a British businessman, entrepreneur, and investor who is currently operating and involved in a number of businesses within the IT and Property industries. Simeon is a Bitcoin holder who came up with the idea about the promising future of the cryptocurrency sector and decided to try crypto trading as a hobby. His personal experience inspired him to develop a dashboard for the community that will make trading easier.
Gary Lee is an experienced software developer with a deep interest in Bitcoin. The prominence of altcoin trading encouraged him to substitute traditional spreadsheets used by traders for a functional and comprehensive tool.
Products and services
What does CMM offer to its users? There are two basic services supported.
Journal
An automated crypto trading journal allows traders to enhance the learning process and prevent mistakes done before. Earlier it used to be exhausting and tedious work but CMM has changed that. It supports the following functions:
Importing trades with 1 click from any exchange supported by the platform;
Creating a thread of notes linked to charts;
Creating descriptive TAGS for trades and identifying the most efficient ones.
The journal also offers access to advanced analytics for improving existing trading habits. You can get an overview of your performance, warning messages in risky situations, view breakdowns of your trades, etc. The last ones can be also organized by TAG to improve your performance too.
Another great feature of the journal is the availability of trade reports. You can get a trade duration report, trade size report, and others.
Scanner
Another CMM product is an open interest market scanner. It offers actual information covering lots of points connected with crypto trading. There are charts devoted to live trading, liquidation feed, open interest, top position holders, connected users, and others.
Supported exchanges
The tool supports 6 most popular exchanges including:
Bybit;
Bittrex;
Deribit;
Coinbase;
Binance.
How does it work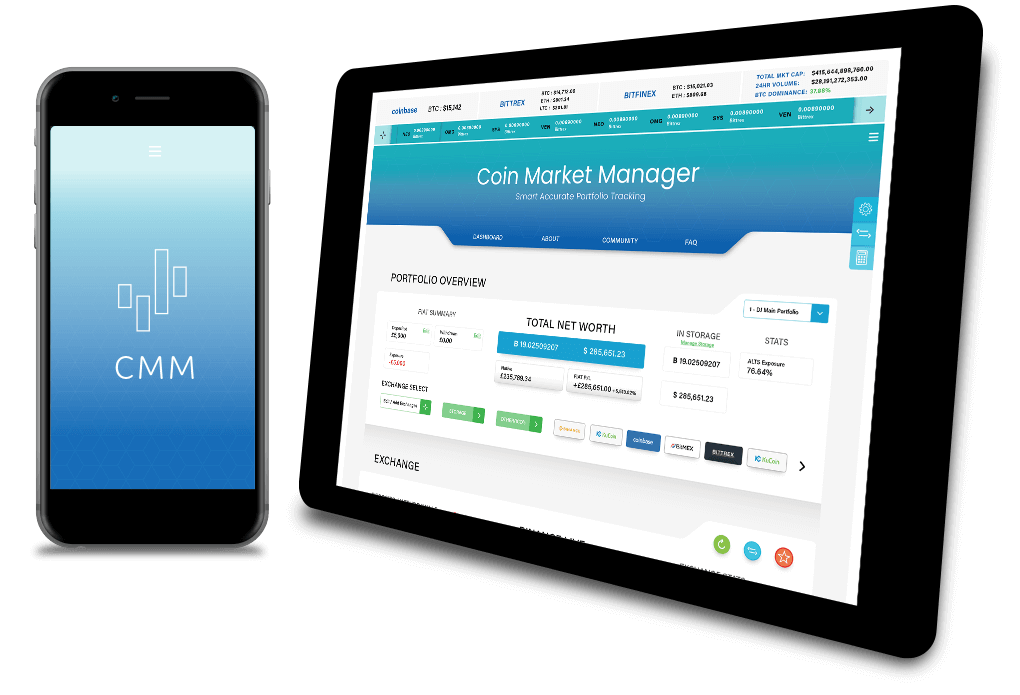 If you want to get all the benefits of CMM, you should have a clear understanding of how to use the services of this dashboard. There are 2 important stages to complete.
Registration
Only registered users can get access to CMM products and services. The Sign-up button can be found on the basic website menu located in the upper right corner. You should provide the following details:
Username;
Email;
Password.
You should agree to the website Terms and Conditions and submit the application. You will get an email to confirm the email address provided too. This registration enrolls you in a 7-day free trial version of the dashboard. You can buy a plan when this trial period is completed, so only then you will need to provide payment information as well.
Verification
CMM aims at providing transparency to the community so it offers users to get a personal verification page with a custom URL. It allows showcasing a person's live account data to followers and friends since it is pulled through a read-only exchange API key.
Pricing
CMM wants everyone to try the advanced functionality of the platform, so you can register an account and get a 7-day risk-free trial. However, when this period is over, it is necessary to get one of the plans to continue using the platform services and products. There are 3 of them:
The Basic Plan with a casual trading overview - Free.

It includes:

Basic Portfolio Overview;
Real-time Price Refresh;
Math Lab tool;
1 Account Slot per Exchange;
Live Browser Tab Balance;
Manual Trade Journal.

Pro for more serious traders - $49.99 per month if paid monthly, $41.66 per month if paid annually.

It includes:

Everything in BASIC;
Rolling P/Ls & Break even stats;
Unlimited Verification Pages;
In-Depth Account Analytics;
Trade History / Performance Charts;
Unlimited Conversion Credits;
Unlimited Trade Uploads;

Enterprise - $59.99 per month if paid monthly, $49.99 per month if paid annually.

It includes:

Everything in PRO;
CSV Downloads & Reports;
20 extra exchange account slots.
Affiliate program
CMM offers an affiliate program that allows getting a share of spendings made by people invited. You can get a referral link and invite others to join the platform to receive extra income. If you invite 50 referrals, you will get 10% income from their spendings. This amount will increase by 15% for up to 200 referrals and up to 20% for 200 and more referrals. Payouts are made in USDC.
To incentivize referrals to join the platform using the link tell them about a 10% discount guaranteed on all purchases.
Customer support
If you have any questions or want to make an inquiry, you can turn to customer support for help. There are several ways to do that:
Fill out the inquiry form on the contact page;
Send an email at

[email protected]

;
Open social media pages of the company and send a message there (Twitter, Discord, LinkedIn, and Telegram).
Is CMM safe?
Since CMM is a helpful tool for traders there is no sense to question its legitimacy and security. Even if you share any personal details with this platform, it undertakes great data protection measures to keep them secure and confidential.
Summary
Coin Market Manager is an innovative tool for crypto traders that helps to achieve better results with a minimum of effort put. It was created with the goal to save trader's time and decrease risks involved to generate higher profits.