How often do new startups face a problem of funding? It is really challenging to find investors who will appreciate your project and won't ask for high returns. Fortunately, blockchain technology can be leveraged for the benefit of both investors and small businesses looking for support. A team of crypto enthusiasts decided to help entrepreneurs and people who wish to get dividends from the invested money and launched the Coinstox project. This new marketplace is a bridge that connects businesses and investors providing benefits to both parties. Would you like to learn more?
Table of Contents
Look: this Coinstox review contains lots of interest in details about this blockchain project, so keep on reading and get the clues.
What is Coinstox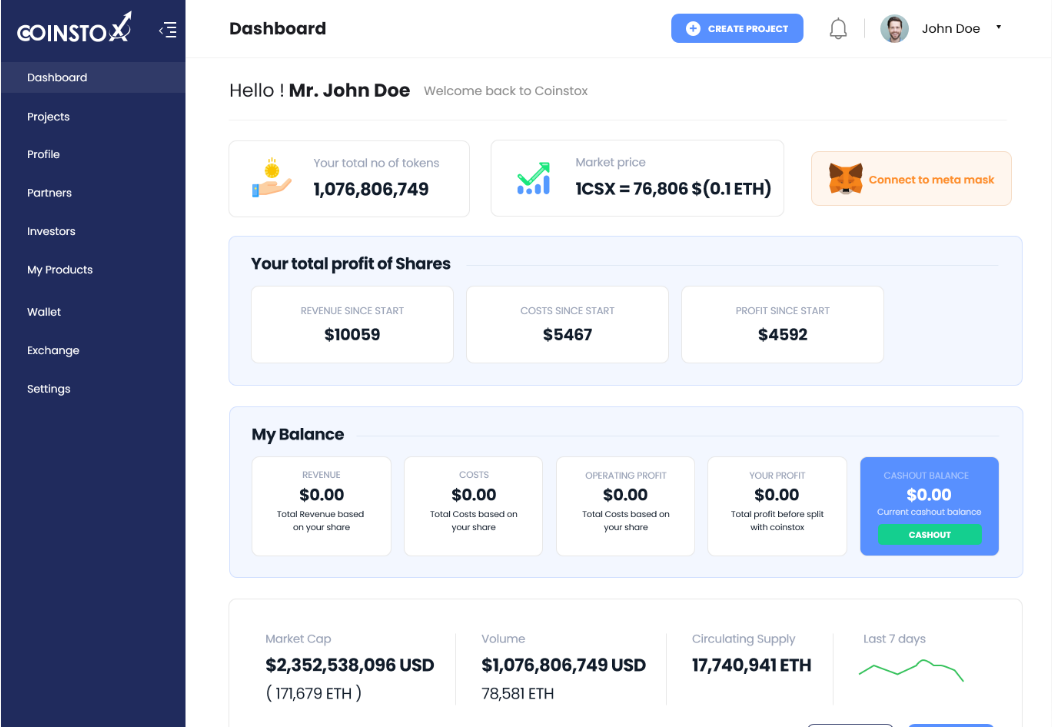 Coinstox is a new blockchain-based marketplace created with the goal to connect startups, businesses, entrepreneurs with investors searching for investment opportunities. The concept of such an ecosystem was developed only in June 2020, and a couple of months later the founders established a company with this name. Currently, the company has 4 offices in Vienna, Tallinn, Bangkok, and Silicon Valley. It has already developed its native CXS tokens and published the ICO website, though the launch of the main platform for businesses and investors is planned for summer 2021.
Problem
The main problem faced by startups is the inability to raise capital at the very beginning of their operation, while companies ready to invest suffer from the lack of exposure from potential clients. These reasons have encouraged Thomas Ganz, the founder of the company, to create a platform that will assist both parties in achieving their funding and investment goals. He invited several experienced professionals and this passionate team developed the Coinstox project based on blockchain technology.
Solution
How can it help young startups you may wonder? The company allowed businesses to pass through tokenization without any licenses and own their own cryptocurrency as a means of secured investment form and trading. It is a fast and smart way of getting funds to develop new projects. On the other hand, investors can receive special offers from the company as well as the company's individual Tokens in return for this money.
Coinstox features
There is a number of features that make Coinstox project different from others:
Being a DeFi crowdfunding platform;

Connecting businesses and investors;

Tokenization without licenses;

Coin swap possibilities;

Attractive rewards for investors;

Issuance of the native CXS token.
Coinstox team

The founding team that came up with the project idea: Thomas Ganz, Ridvan Bektas, and Sükrü Bektas. Thomas is a project developer, crypto adviser, and crypto investor from Bangkok. He has graduated from leading academic institutions in Europe and is interested in information and blockchain technology, though has years of marketing experience too. Thomas invited professionals from different corners of the world to become project co-founders including Ridvan Bektas, Sukru Bektas, and Sohil Shah. Furthermore, he got support from reliable partners including MetaMask, Microsoft, Etherscan, The Bektas, and others.
Coinstox (CSX) token
The power engine of the ecosystem is Coinstox tokens. Known as CSX tokens, they are needed to execute tasks and list projects on the platform.
CSX is an Erc-20 token with a total supply of 1 billion. However, only a limited number of tokens is available that defines their relative value.
CSX swap
It is possible to swap cryptocurrency and get CSX directly on the website. The platform supports swapping BTC, ETH, BCH, DAI, LTC, and USDC. You can enter the amount of cryptocurrency you want to swap and see how many CSX coins you will get instead automatically. Only registered users can swap coins, so pass through the sign-up procedure to complete the transaction.
How to get started with Coinstox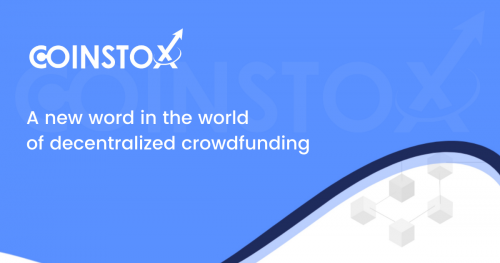 Every person can join the Coinstox ecosystem by registering on the official website. As soon as you complete it and pass through the KYC verification procedure, you can access the dashboard and its functionality.
How to buy token
People can buy CSX using cryptocurrency of their choice. Coins can be stored in the Metamask wallet which is the company's partner too.
Use cases
There are Coinstox project use cases both for small businesses and investors. If you are a startup founder trying to generate income for your project, the number of steps you will complete looks as follows:
Calculation of the money amount you need to run your project.

Registration with Coinstox and project creation.

Positive evaluation of the project made by investors.

Generation of the company's unique tokens.

Offering a Share package and getting tokens.

Project publication and getting investments.

Getting funds and continuing to develop the startup.
There is an opportunity to create different kinds of tokens using the platform:
Utility Token

Stable Coin (2nd phase)

Security Token (2nd Phase)

NFT Token (2nd Phase)
If you are an investor looking for promising projects with a good share and bright future, consider the following procedure on Coinstox:
Register a Coinstox account.

Look at the projects and choose the one you would like to invest in.

Select the package share in the company.

Make an investment and receive your share of tokens and rewards.

Wait for the token price to grow and the investment to pay off.

Sell your tokens or exchange them for any others available on the marketplace.
Advantages
The range of benefits offered by Coinstox differs depending on the recipient. When it comes to project creators, they can enjoy the following advantages:
Funding without bank involvement and high fees involved;

Asset tokenization;

Getting your own custom tokens;

Making business grow thanks to additional funding;

Decentralized governance.
If to analyze the benefits for investors of Coinstox, they look as follows:
Keeping with the latest trends with tokenized asset investments;

Higher ROI from investment due to additional rewards and bonuses;

Easy-to-use dashboard to control all the investments;

Direct P2P trading on the marketplace;

Security thanks to Ethereum blockchain anchoring;

Investments are linked with smart contracts.
Summary
Coinstox is a new name in the sphere of startup funding and investment but its goal to bridge the gap between evolving businesses and investors is very inspiring. Both types of marketplace users receive a number of benefits, but there is a sense to remember that the choice of the business to fund should be careful and attentive since very high risks are involved.