Did you notice how many developments were created in the field of Decentralised Autonomous Organizations in the last two years? A lot of new projects try to go all the way from opinionated projects led by development teams to a truly decentralized ecosystem, where coin holders vote for roadmap points. One of the promising coins in this movement is SchillingCoin. You could perceive by its name that this cryptocurrency was developed in Austria - the country where Schilling was the official currency up to the point of switching to Euro. In this article we are going to dig into what kind of coin SchillingCoin is, what features it has, and how users can benefit from it.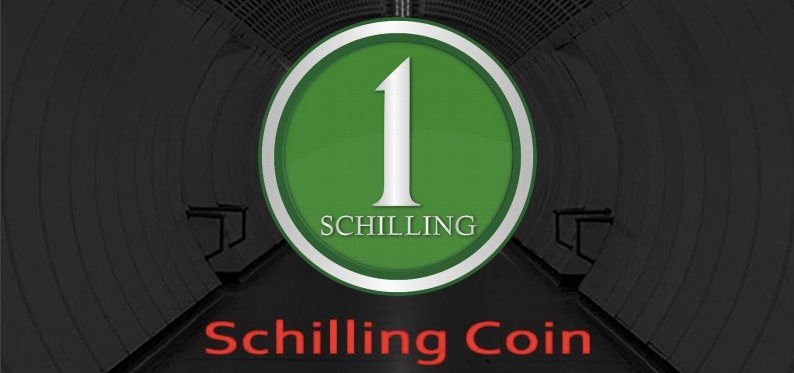 Table of Contents
How does it work?
Schilling Coin (SCH) is a cryptocurrency developed by an 🇦🇹Austrian decentralized autonomous organization (DAO). It is a peer-to-peer network that operates without the governance of central authorities or other bodies. Schilling Coin was designed as an energy-saving and eco-friendly masternode-type coin that supports Proof-of-Stake (POS). This is an open-source project, and everyone can check the roadmap and make a contribution to it. The coin features the integration of Zerocoin protocol that allows making transactions absolutely anonymous.
Schilling Coin history and development team
The development of SchillingCoin was started by a group of blockchain experts, traders, miners, social media experts, and many crypto enthusiasts in mid-2017 in Austria. The coin received its name due to the former official currency used in the country and was originally designed as Proof-of-Work (PoW) under the Coin Ticker (OES). It used to be based on SHA256 - PoW/PoS Hybrid algorithm that made the currency minable. However, in 2018, the community decided to develop a new SCH version with the QUARK Algorithm & Zerocoin Protocol. The coin has also become a masternode and Proof-of-Stake coin that went live in November 2018.
Schilling Coin ecosystem
The Decentralized Autonomous Organisation (DAO) works on developing a Schilling Coin ecosystem that has 5 distinctive features.
Coin
The basic coin of the ecosystem is SchillingCoin listed as SCH. This is a decentralized peer-to-peer currency based on QUARK Algorithm & Zerocoin Protocol. The maximum coin supply is 200 million coins with the premine of 22 million coins. SCH blocks are pushed to the chain every 60 seconds and the rewards are split between masternodes (80%) and staking (20%).
Masternode
SchillingCoin allows anyone to run his/her personal masternode and get rewarded for supporting the network. Masternode software has to be installed on a Linux-based Virtual Private Server (VPS) and bring frequent rewards if they run 24/7. SCH technology features increased privacy of transactions, their higher security level, and enables budgeting and treasury system on the blockchain.
SchillingCoin creators decided to make it more attractive to investors by increasing the masternode collateral step-by-step. It plans to change the collateral when a certain number of blocks are mined:
From block 0 - 260.000, a masternode can be set up for 40.000 SCH.
From block 260.000 - 520.000, a masternode can be set up for 60.000 SCH.
From Block 520.000 - 780.000, a masternode can be set up for 80.000 SCH.
From block 780.000 - 1.04.000, a masternode can be set up for 90.000 SCH.
From block 1.040.000+ a masternode can be set up for 100.000 SCH.
These increases will provide masternode holders with several significant benefits:
Reduction of masternodes in the network;
Higher income level for their holders;
Locking a bigger number of coins in the collateral wallet;
Making the coin price grow organically
Block Explorer

Schilling Coin has it's own block explorer https://explorer.schillingcoin.org/. Currently, the network difficulty level is estimated at around 3000, though it has climbed up to 4200 and gone down to the level of 2500 at some points in time. The total number of masternodes is around 80, which is a sign of a healthy ecosystem. The released coin supply is over 56 million.
Wallet
The ecosystem has an intuitive wallet with a user-friendly interface. It consists of a Core wallet where coin holders can store their masternodes and a Collateral wallet for selling them off.
A Core Wallet has to be installed on a Linux-based Virtual Private Server (VPS) and all the coins should be locked on its balance for at least 24 hours to start multiplying - this process is called staking. A collateral wallet is one more wallet address to store coins for masternode operation.
The wallet can be downloaded from the website. There are versions for Windows and Linux. Mac OS will follow soon. Currently, masternodes can be created on Zcore mobile app and desktop version (Apple users in particular).
Staking (Proof of Stake)
Proof of Stake is a type of algorithm when a blockchain network should achieve a distributed consensus. This unique process makes it possible to get rewards for storing coins in the wallet. All coin holders receive a share from 20% of generated Schilling Coins.
Schilling Coin partnerships
The community working on the development of the Schilling Coin ecosystem tries to attract more partners and list the coin on many popular exchanges. Currently, Schilling Coin DAO has already partnered up with popular services like CoinGecko, NBiz, mnrank.com, Crex24, Bololex, and StackofStake.
Schilling Coin advantages
Schilling Coin became popular among the investors for a number of features that made in truly unique:
Coin balance grows thanks to the Proof-of-Stake algorithm;
Utmost security with Zerocoin Protocol;
Incessant increase in coin price thanks to masternode collateral increase;
Instant transactions thanks to SCH's SwiftTX;
Anonymity;
Implemented in the Coinway Payment System (CoinwayMAP &
CoinwayPAY);
Support for Android and IOS payment-systems;
Open-source nature;
Eco-friendly and energy-saving.
Conclusion
Schilling Coin is a product of the Austrian crypto enthusiasts that have already become a popular option among the masternode based currencies. Its main advantage is as usual the option to grow the number of coins in your wallet without applying extra effort. This project idea of a 4-step collateral increase seems interesting and makes a good foundation for the future price increase.