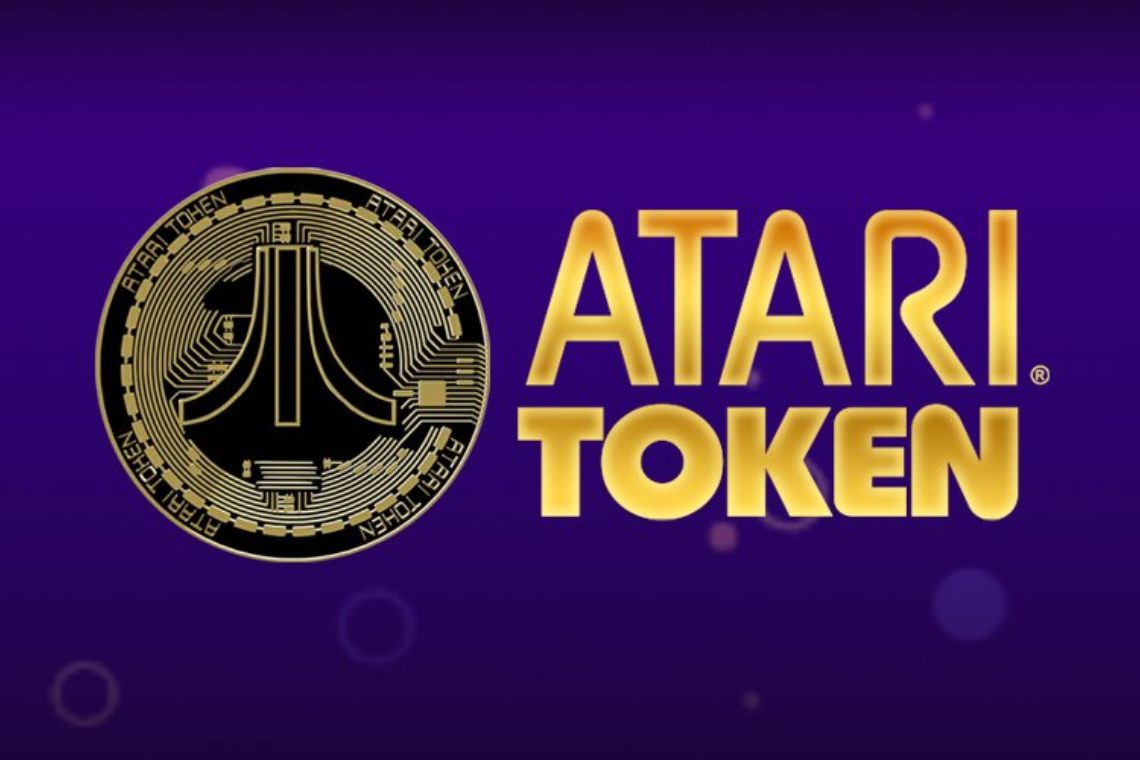 The online gaming industry is the fastest developing entertainment category in the world, but only 1% of players monetize their game time. It means that the dominant majority of players only spend money to entertain themselves and do not benefit from the possibility to earn on playing.
Table of Contents
A well-known American game development company Atari Group decided to develop a new blockchain-based currency that can be used across a lot of different modern games and can substitute in-game coins with real-world money. Players may receive an opportunity not only to feel excitement winning games but also get a monetary reward in real money.
In 2019 Atari Group introduced Atari Token - a cryptocurrency that aims at solving many problems of the interactive entertainment industry and improving the player gaming experience. What is Atari Token and how can it contribute to the development of the gaming industry?
Bear with us, this review will focus on the origin of this token, its advantages, technologies, and other important aspects.
How does it work?
Atari Token is an ERC-20 token based on the Ethereum blockchain. It was developed by a popular American game development company and acquired its name. Users can find Atari Token by its official contract address known as ATRI.
Atari Token is a decentralized token of reference meant for being used in the gaming industry. The company plans to make it a universal means of payment opening both developers and publishers a wider range of product monetization opportunities. Currently, it is used as a medium of exchange on the Atari Network. Both users and partners of the company can use it for paying for goods and services in this ecosystem, getting rewards, making stakes, etc. Individuals can acquire digital assets, used games, playing in Atari Casino, payment for services, etc. Companies can make in-app and game purchases with ATRI.
The total Atari supply is over 7 billion tokens and its meta distribution includes the founder's strategic basket (25%), ecosystem development fund (20%), private and public sale and related bonuses (10% each), and 35% to be allocated.
Atari Token history and development team
Atari Token is a relatively new project that was developed by Atari Chain Ltd. The project is managed by Frédéric Chesnais, CEO of the Atari Group, Jean-Marcel Nicolai, COO of Games and Partnerships, and Manfred Mantschev, Head of Strategy. The development process took around a year and the official release of the token was made in August 2020.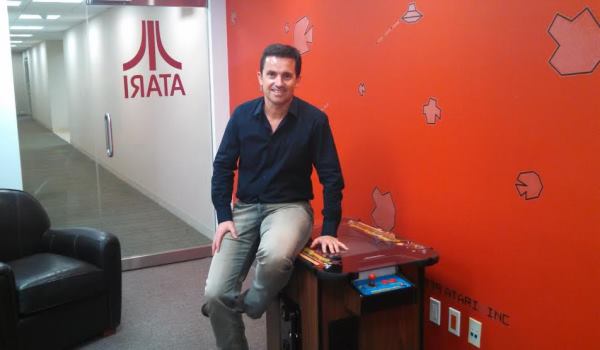 Frédéric Chesnais
Atari Chain partnered up with Bitcoin.com and the public sale of its token began October 29, 2020 with the price of $0.25 per token. This responsible stage encouraged the company to develop further and its global roadmap includes the following steps: at the end of 2020, the coin will be listed on Bitcoin.com, AtariExchange.com, and other public exchanges. Furthermore, the company will develop new use cases for individuals and companies in Asia, Europe, and the USA. In the first quarter of 2021, the use of integrations will expand to Africa and in summer, they are set to expand to South America.
Atari ecosystem
Atari Chain LTD has also created its unique ecosystem with 5 important components: a token, an exchange, a casino, a betting platform, and a wallet. The exchange makes it possible to buy and sell Atari tokens as well as exchange them for both cryptocurrency and fiat money. When it comes to the casino and betting, these components include a variety of gambling games and betting options where players can make bets with Atari token and monetize their gaming experience.

Atari wallet is at the development stage at the moment. The team informed about the testing phase already, so users can expect to get access to a multicurrency wallet in the near future. It will be available for devices powered both by Android and iOS. This wallet will feature not only a built-in exchange and support for fiat currencies but also credit card, SMS, email payments as well as chat support.
Atari Token advantages
There is a number of ATRI benefits mentioned by the company:
Safety priority: the history of transactions is recorded and stored on the distributed ledger, so there is no chance to manipulate coin value.
Ease of integration: developers have no problems with the integration of Atari Tokens.
Liquidity: the token is planned to be listed on a variety of platforms.
Importance of skills: winning at staking can be lucrative and rewarding.
Casino: access to many games accepting Atari Tokens.
A lot of updates planned: the development team is not ready to stop there and plans to continue incessant improvement of the product and its features.
Technologies used
The Atari Token is built on the Ethereum blockchain and follows the ERC-20 token standard. The team believes this token model will be the most effective as it allows for simple token transfers, exchanges and easy integration with wallets and decentralized applications. Due to that, the Atari Token will have greater integration capabilities with decentralized applications. It will be available in video games and help artists to trace every piece of the intellectual property too.
IEO Collaboration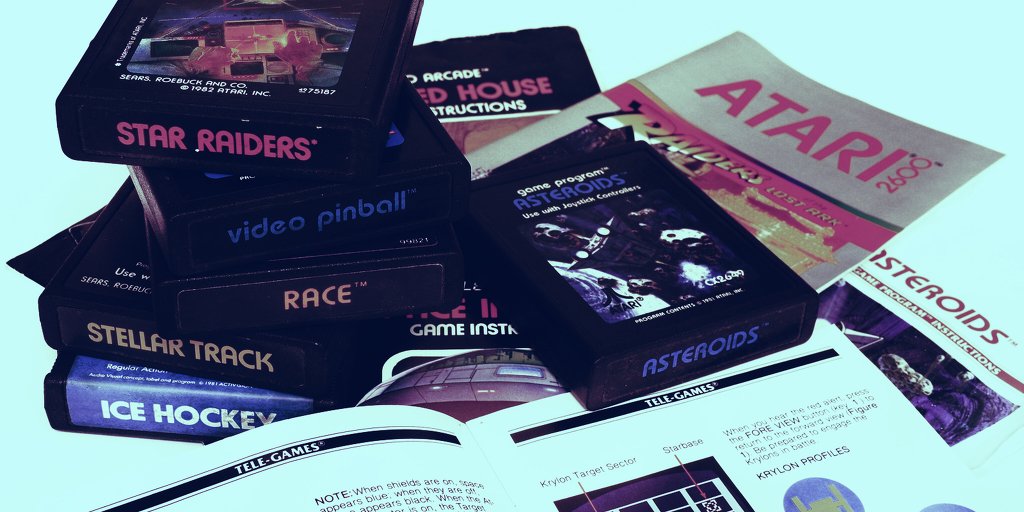 Atari Chain has announced a collaboration with Bitcoin.com exchange to complete a public sale and list the Atari Token among other assets. The public sale is planned for November 2020 and everybody will be able to purchase the assets using such crypto coins as BTC, ETH, LTC, and Bitcoin Cash. This is a very important stage for Atari Chain so the company chose one of the leading exchanges for this purpose. Bitcoin.com is used by Atari to build a wider ecosystem with new possibilities especially considering the upcoming launch of our IEO platform.
The sale will be initiated at the end of the month and the exchange opened the portal where users were able to go through KYC/AML verification before the token sale to take place in November. The company wants to sell around 1 million tokens at the fundraising event of Atari Token.
Conclusion
A leading video game development company Atari with over 40 years of experience has made an effort to take a gaming experience to the next level offering players the possibility to monetize the time spent on fun. It has developed a unique Atari blockchain ecosystem with its own token, casino, betting platform, and wallet to let every player make the most of playing video games. The company has already attracted a lot of partners and continues to attract new use cases to give players a wider selection of games that support ATRI.