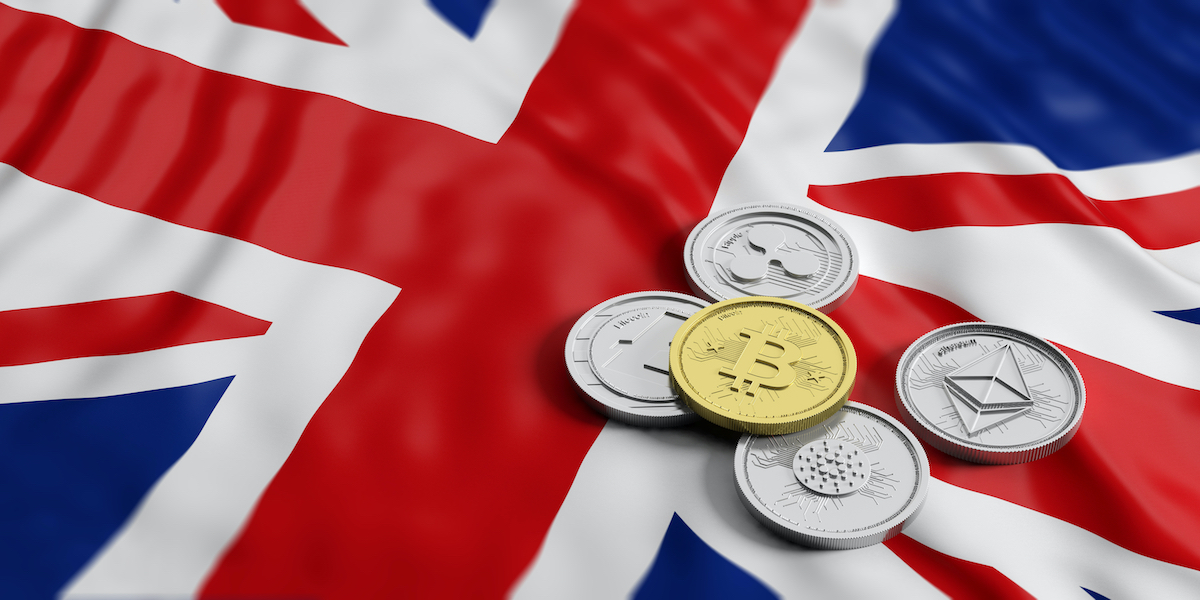 Compared to their counterparts in the United States and the rest of Europe, only a handful of British cryptocurrencies are on the list of top cryptocurrencies by market cap.
The disparity is primarily a result of a lack of regulatory clarity, with most British crypto projects deciding against issuing tokens for their platforms. For instance, successful companies like Blockchain.com, Elliptic, Bitstamp, and Luno all have British roots but no native token powering their platforms.
Table of Contents
On the bright side, though, this article lists some well-performing British cryptocurrencies and their use cases. While they're not some of the best performing, they are worth keeping an eye on, especially if you're a Brit!
What are British Cryptocurrencies?
The term refers to cryptocurrency projects with their companies or primary developer team either registered or based in Great Britain. It does not include blockchain or cryptocurrency-related companies with no native coin or token for their platform.
TOP British Cryptocurrencies
Radix DLT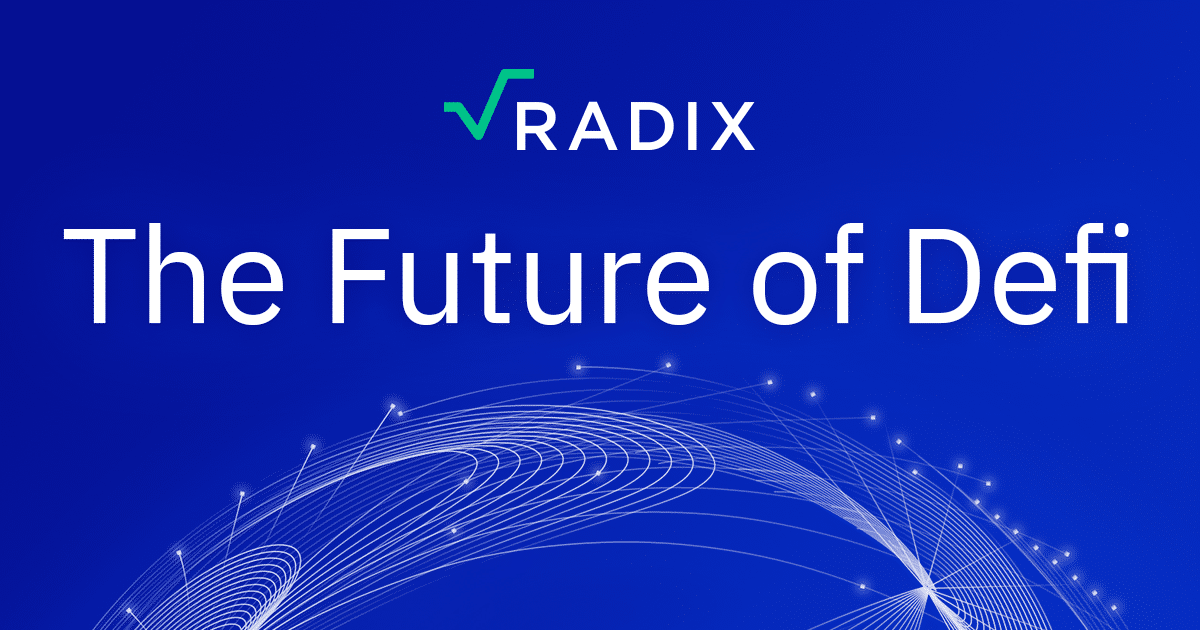 Launched: 2020
Location: London
Radix DLT is the youngest British cryptocurrency project on this list and, rightly so, operates in one of the newest corners of the industry – decentralised finance. Radix raised $12.7M (nearly £9.37M) in a token sale and had earlier received £10 million backing from LocalGlobe and TransferWise CEO Taavet Hinrikus.
Radix has built a layer-1 protocol and a suite of tools, such as Cerberus, that let DeFi users, developers, and market makers cheaply access liquidity. Radix's blockchain network utilizes a novel programming language called Scrypto. According to its developers, the Radix mainnet went live in July 2021 and handles around 50 transactions per second.
The platform's native token, XRD, is listed on Bitfinex, Gate.io, MEXC Global, and Uniswap. Users can also stake XRD tokens on the native Radix Wallet to help support the network and earn rewards.
Radix (XRD) market cap: £340 million.
Fetch.ai
Launched: 2018
Location: United Kingdom
Cambridge-based Fetch.ai is a decentralised machine learning project working to combine the power of decentralised networks with artificial intelligence. Its native token, FET, is used to pay for deploying autonomous agents, interacting with oracles, and smart contracts on the network.
The technology developed by Fetch.ai finds many use cases, including autonomous delivery and travel agents, commodity exchange and decentralized finance, collective learning, transportation, supply chains, etc.
Aside from being heavily backed by VCs such as Outlier Ventures and GDA Group, Fetch.ai raised $6 million from an IEO on Binance Launchpad. It remains one of the most promising and high-profile British cryptocurrencies.
Fetch.ai is listed on Binance and other tier-one exchanges, with users having the option to stake FET in annualised yields.
Fetch.ai (FET) market cap: £62 million.
Electroneum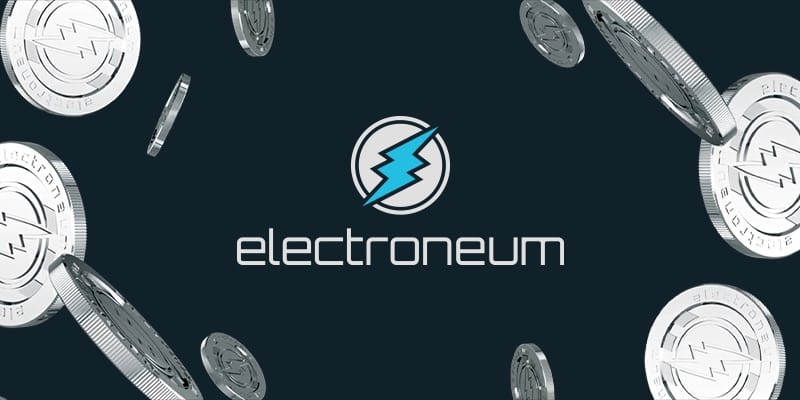 Launched: 2017
Company Location: England
Electroneum is a payment-focused cryptocurrency project that launched in 2017. Led by CEO Richard Ells, the company raised $40 million in an initial coin offering (ICO), promising to deliver a product that would make it easier for anyone to send and receive crypto easily.
Electroneum primarily targets mobile phone users, allowing them to send and receive ETN instantly and for low fees. The project subsequently built out other products, including AnyTask (a freelancing platform), to further boost the adoption of their cryptocurrency.
In 2019, Electroneum launched a budget-friendly mobile smartphone that allows users to mine cryptocurrency on their mobile. However, it appears that the move never took off and was further marred by the COVID-19 pandemic.
Despite the setback, Electroneum remains active and is one of the oldest cryptocurrency projects. Users can spend ETN in over 100 countries and over 1400 merchants like Apple and PlayStation. Investors can trade ETN on Kucoin, Huobi, CoinEX, and other exchanges that list the asset.
Electroneum (ETN) market cap: £29.7 million
Wirex Token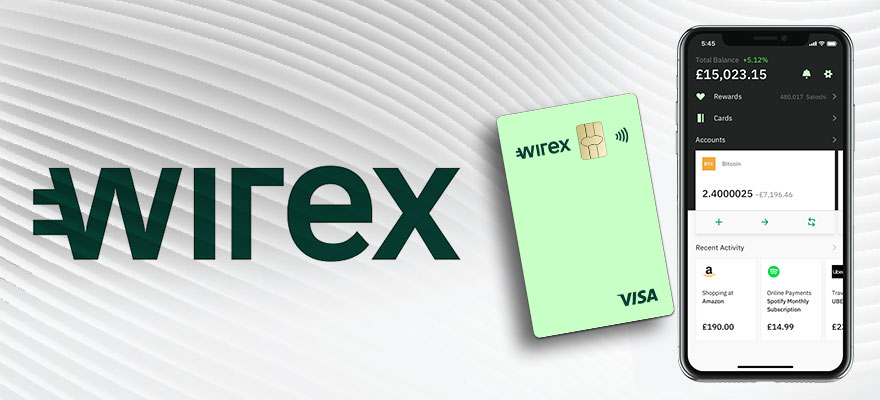 Launched: 2019
Company Location: London
Wirex is a currency exchange platform. The platform primarily works as a mobile app that lets users seamlessly convert between fiat currencies and cryptocurrencies. Wirex also offers debit cards for customers looking to spend in either currency.
In 2019, Wirex launched its native utility token Wirex (WXT) to offer customers exclusive benefits while using the application. For instance, users can enjoy heavy discount fees and exclusive merchant offers.
The token was initially distributed in a pre-sale to existing users and subsequently via an initial exchange offering (IEO) on a Singapore-based exchange, OKEx. Subsequently, WXT was listed on KuCoin and other top crypto exchanges.
The Wirex token is built on the Stellar blockchain, meaning users must use a Stellar network native wallet to directly interact with the token. Alternatively, they can trade it on Wirex, KuCoin, Gate.io, Huobi, and a few decentralized exchanges like Bancor and 1inch.
Wirex token (WXT) market cap: £30.6M
Cashaa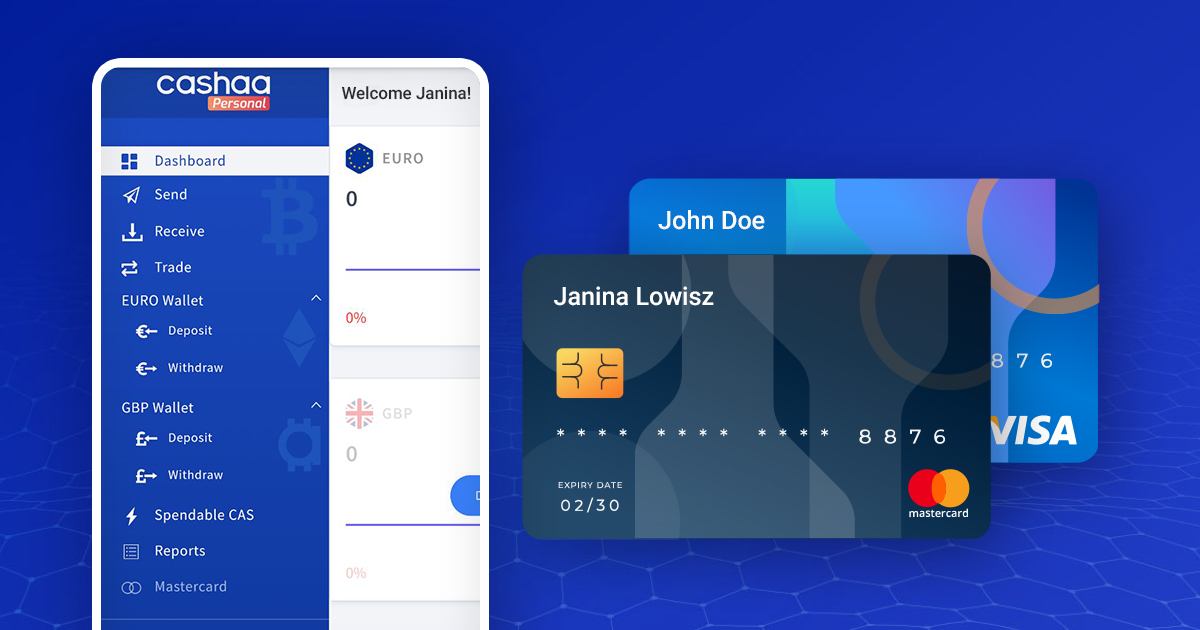 Launched: 2016
Location: London
Cashaa is one of the crypto-friendly banks in the United Kingdom. Primarily, the company banks cryptocurrency-related businesses, as these firms are usually marginalised by traditional financial institutions.
Cashaa offers personal and corporate current accounts with support for up to 70 currencies, including EUR and GBP.
In 2017, Cashaa launched its native token, CAS, raising $18.5 million in an ICO. The utility token gives customers access to speedy application processing, cheaper transaction fees for wires, exchange rebates, and other exclusive features.
While launching initially as an Ethereum-based token, CAS is currently live on BNBChain and Polygon. and is also listed on exchanges such as KuCoin, Bitbns, MXC, and Pancakeswap.
Cashaa (CAS) market cap: £3.5 million.
The State of Britain's Cryptocurrency Market
The British cryptocurrencies in this article account for a combined £465 million market cap. This is meagre compared to the nearly £1 trillion market cap for all cryptocurrencies.
However, it does not accurately reflect the current state of Britain's cryptocurrency market. Many startups and companies have raised funding within the past few years and are keeping up with their offshore counterparts.
Blockchain.com (£395 million) and SETL (£28.2 million) are some of the most notable. In recent times, Bitcourier has covered multi-million fundraisers by UK-based cryptocurrency startups, Ziglu and Mode.
Conclusion
British cryptocurrencies refer to crypto projects with companies based in Great Britain. This article listed some of the largest ones by market cap, including Radix (XRD), Electroneum (ETN), Wirex token (WXT), Cashaa (CAS), and Fetch.ai (FET).
Like most cryptocurrencies, holding these coins does not represent equity ownership but a bet that the projects would go on to attract more users and possibly reach mainstream adoption.
The lack of many British cryptocurrencies in the list of coins by market cap does not accurately reflect the state of the region's crypto and blockchain ecosystem. Startups and established companies continue to attract funding and are well on par with foreign competitors.